2020 Technical Program On Demand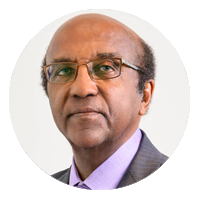 KEYNOTE – Single Phase Immersion Cooling of Data Centers: Opportunities and Challenges
Overview: Data center cooling has never been more challenging as it is today with the thermal design power (TDP) of the components rising by almost 50% in the past decade. With advancements in 2.5D and 3D packaging architectures for realizing smaller feature sizes in this decade, an increase in local power densities has necessitated the requirement of more efficient cooling technologies for thermal management. This growth can be primarily attributed to advancements in high power CPUs and GPUs to support high power computing applications like bitcoin mining, AI, and machine learning algorithms development. Due to low thermal mass limitations, the typical air-cooled data centers present a relatively less efficient and complex cooling option owing to the requirements of raised floors, air handling/chiller piping, power routing, complex filtration and tight environmental control involved, etc. Single-phase immersion provides simplicity in terms of thermal infrastructure, PUEs as low as 1.03, and reduction in CAPEX equal to or greater than 50%. Single-phase immersion can also provide benefits of direct to chip cold plate cooling by eliminating the complexity and improved upfront affordability and ease of operation. Immersion cooling may also prove to be an efficient solution for 3D stacked and heterogeneously packaged dies because of its inherent ability to provide even temperature profiles. Immersion cooling also enhances system reliability by protecting the IT equipment from the harsh environmental effects of high temperature, dust, vibrations, and corrosive gases. Lack of published data on material compatibility, long term signal integrity, changes required in server architecture, and maintainability are cited as some of the primary challenges in large scale implementation. Other major issues associated currently with single-phase immersion are using completely sealed HDDs or using solid-state drives. Additionally, the lack of manufacturer warranties provided by the OEMs is another issue that is slowing the widespread adoption of single-phase immersion cooling. Enhanced equipment reliability and ease of implementation, especially for edge data centers, also make single-phase immersion cooling an attractive alternative for data centers to switch to immersion cooling.
Speaker: Dereje Agonafer, Ph.D., NAE, Presidential Distinguished Professor in MAE, University of Texas at Arlington (UTA)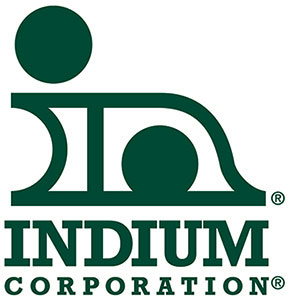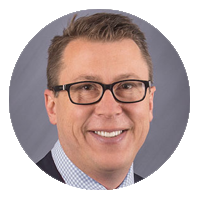 Novel TIMs to Enable Advanced Thermal System Design for High Performance and Quantum Computing Applications
Overview: Thermal system design is a critical aspect in both high-performance and quantum computing applications. Part of that system is the thermal interface material (TIM). This presentation will begin with an overview of the thermal demands in these applications. From there, the focus will be on unique TIM technologies that can help enable or enhance active and passive cooling designs to ensure maximum performance. Because the use of metal-based TIMs is proving to be increasingly critical for success, several attributes of various metal TIMs will be reviewed to show how they can ensure the best performance in these applications.
Authors: Tim Jensen and Dave Saums
Speaker: Tim Jensen, Sr. Product Manager for Engineered Solder Materials, Indium Corporation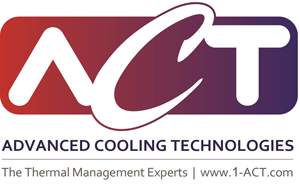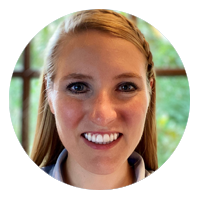 Advanced Thermal Techniques Across Diverse Industries
Overview: In this webinar, we will share real-world examples where creative approaches in thermal engineering have allowed design engineers to push their design concepts forward. Join us as we explore some advanced thermal management technologies, including Heat Pipes and Phase Change Material heat sinks. We will provide practical applications for each that apply to a range of markets from Spacecraft thermal control to defense and industrial applications.
Speaker: Kimberly Fikse, Lead Sales Engineer, Advanced Cooling Technologies, Inc.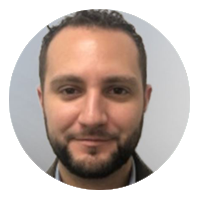 Advantages of Putty Type: Thermal Interface Gap Filler Materials
Overview: Fujipoly will reveal many of the advantages of putty type thermal interface materials offer compared to standard gap filler pads.
Key topics will include stress-strain comparisons of putties and standard gap fillers, advantages of putty over dispensable thermal interface materials, as well as putty handling and application suggestions.
Speaker: Christian Mainegra, Applications Engineer, Fujipoly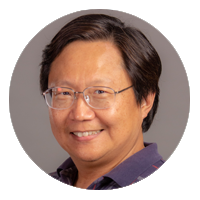 PRODUCT DEMO – Celsius Thermal Solver: The Thermal Solution for Intelligent System Design
Overview: As power densities on IC designs continue to increase, controlling temperature on the chip is becoming a major challenge for IC designers. High temperature impacts both the reliability and electrical performance of ICs, and designers need a way to accurately perform thermal analysis to model the thermal impact of floorplan changes. Furthermore, heat would propagate from the chips through the packages and PCBs to the environment, which clearly indicates that solving thermal issues in modern electronic systems will need to take a global approach but cover the details in the design at the same time. Multi-physics analysis is also essential for system-level thermal solution, including both steady and transient simulation, electrical-thermal co-simulation, and Computational Fluid Dynamics (CFD). Today's advanced applications whether they are in automotive, data center, mobile, healthcare or high-performance computing, system-level thermal analysis, which is typically not addressed by other tools, is a critical factor in understanding the overall thermal behavior and managing the thermal impact on performance, reliability, and quality.
Speaker: CT Kao, Product Management Director in the Multi-domain System Analysis (MSA) group, Cadence Design Systems, Inc.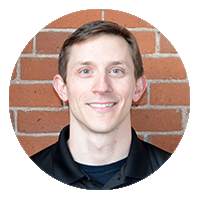 NeoNxGen™ Thermal Management Solutions – Increase the Thermal Performance, Not the Layers!
Overview: The latest generations of high-performance consumer electronics need thermal spreaders that are both very thin and highly thermally conductive. One solution is to stack several layers of thin synthetic graphite using layers of adhesive. This method produces spreaders that are thermally effective but are expensive and have poor yields. Layering synthetic graphite creates a final part that is very stiff and can easily delaminate if repeatedly flexed. NeoNxGenTM flexible graphite is a new type of monolayer high-performance graphite heat spreader that is currently being manufactured in high volumes. It has the thermal performance of a multilayer synthetic solution but maintains the flexibility and manufacturing cost advantages of a single layer. NeoNxGenTM flexible graphite is tunable to meet the thickness and performance needs of specific devices, such as the foldable screen in a notebook computer or to replace the copper vapor chamber in a mobile phone.
Speaker: Jonathan Taylor, Product Manager, NeoGraf Solutions, LLC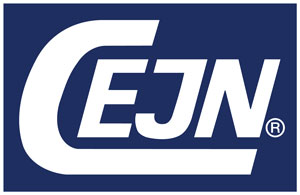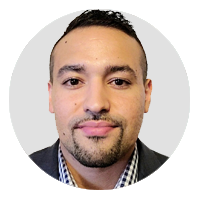 Blind-Mate Couplings: Design and Manufacturing Aspects
Overview: This session will focus on the increasing liquid cooling demand with required quality, tolerances, and technical design considerations of a blind-mate coupling, which is needed to ensure a safe and reliable cooling solution for the end-user. Effects on manufacturing, quality control, and production are also factors that are continually evaluated throughout the design process.
Speaker: Michael Gonzalez, Sales Engineer, CDCP, CEJN North America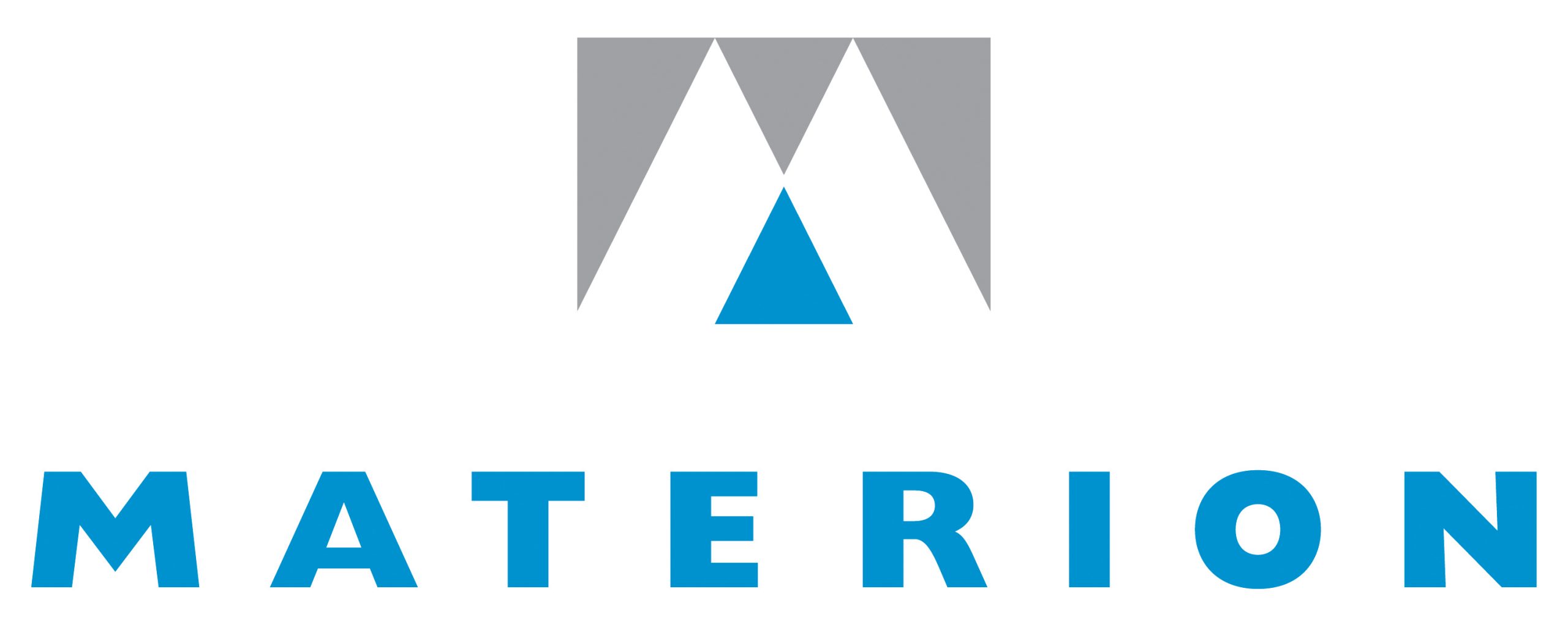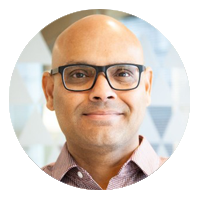 Advanced Materials Strategies for Cooling Modules in Electronic Systems
Overview: Higher data-transfer rates and power-usage requirements result in increasing heat-management challenges for thermal engineers in the electronics industry. At the same time, there is a growing demand for thinner and lighter devices, resulting in less available volume for cooling modules. Mismanagement of heat can not only negatively impact short-term performance, but can also lead to failure of electronic components. In this webinar, we will discuss innovative strategies, such as clad systems combining multiple metals, metal matrix composites combining metals and ceramics, and high conductivity monolithic alloys – all of which can help the thermal engineer achieve the desired structural and thermal properties for cooling module materials.
Speaker: Anand Samant, Global Market Director for Consumer Electronics, Materion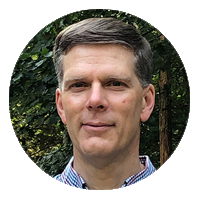 Utilizing Ultra-Thin Two-Phase Cooling & Ultra-Thin Titanium Vapor Chambers to Improve Performance
Overview: Ultra-thin two-phase technologies such as Vapor Chambers, Titanium Vapor Chambers, and Heat Pipes can be a cost-efficient way to vastly improve the performance of your thermal solution while enabling thinner, lighter cooling. These passive solutions also offer extremely high reliability and lifetimes while remaining silent with no moving parts. These factors make them ideal for more powerful low-profile and next-generation devices. Learn how new technical advancements have enabled improved design and manufacturing options for thinner, higher performance vapor chamber solutions.
Speaker: Brad Whitney, Product Director/ VP of Two Phased Cooling, Boyd Corporation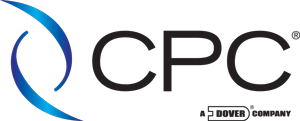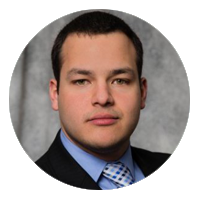 Liquid Cooling: Getting in the Know About Flow
Overview: To optimize performance and enhance sustainability, engineers need to consider how managing fluid flow for cooling within an advanced electronics application differs from traditional air-flow cooling systems. Understanding the heat transfer coefficient and how heat dissipates through liquids exponentially more efficiently than through gases is at the root of efficiencies to be gained. However, understanding flow coefficients alone is not enough. It is only the first step in how to compare liquid cooling component performance or ultimately arrive at system capacity. For example, at the connector level, the Cv value of a given quick disconnect (QD) can vary widely based on the cooling fluid used and system operating temperatures. Also to be considered is volumetric flow rate — the volume of fluid that passes through a point in a system per unit of time (which is usually expressed in gallons per minute.) Additionally, specific gravity and how fluid properties impact system component requirements can not be ignored.
In this session, learn more about these calculations along with the three design elements within QD design that impact flow. Size, valves, and mounting options are key variable features of liquid cooling connectors, and these components and their interplay or impact on flow is not always intuitively understood. As you will learn, in liquid cooling, efficient flow is essential to effective thermal management.
Speaker: Andres Abraham, Applications Engineer, Thermal Business Unit, CPC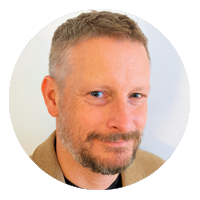 Advanced Micro-Structural & Thermal Modeling for Energy-Generating, Wearable, Electronics
Overview: At Hexagon we're dedicated to bringing the virtual and physical worlds together to enable our customers to drive their ideas forward and stay ahead. Nowhere is this more important than in the design and manufacture of industrial and consumer electronics.
In this session, we'd like to explore some of the applications and possibilities to be had from the application of advanced microstructural & thermal modeling techniques to further the development and performance of flexible electronics and even piezoelectric fabric. Not only are we looking at wearing electronics. We're looking at having them power themselves.
Speaker: Keith Perrin, Global Director for Electronics, Hexagon Manufacturing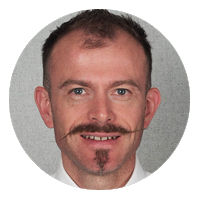 PRODUCT DEMO – Quick Connectors for Two-Phase Fluids
Overview: Following the adoption of liquid cooling, two-phase fluids are a growing interest in the engineering community due to many thermal advantages. As a leader in the IT Cooling industry, Stäubli will present the main technical considerations for using quick disconnects with two-phase fluids. This product demonstration will cover technical aspects of materials, pressure, tightness, and the Stäubli products designed for these applications.
Speaker: Nicolas Monnier, Product & Market Specialist, Stäubli North America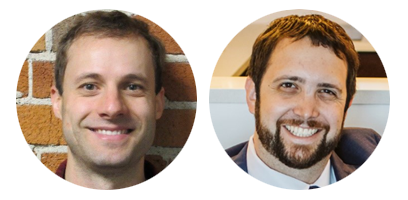 Metal Foams Make Better Heat Exchangers
Overview: When faced with high heat fluxes and challenging packaging constraints, it is time to look beyond conventional fins and consider high-performance metal foam heat sinks, cold plates, and heat exchangers. Due to their high surface area, turbulence-enhancing pore structure, and excellent thermal conductivity, open-celled aluminum and copper foams can deliver unrivaled enhancement in heat transfer. With a range of available base materials, pore sizes, porosities, and the freedom to machine, compress, braze, and bond, it is possible to tailor both performance and form factor to the application at hand. In this webinar, ERG Aerospace will dive into the characteristics and properties of metal foams, introduce the principles behind designing effective metal foam cooling systems, and highlight some real-world applications of this technology.
Speakers: Metodi Zlatinov, Technical Lead, R&D, ERG Aerospace and Denver Schaffarzick, Director of Engineering, ERG Aerospace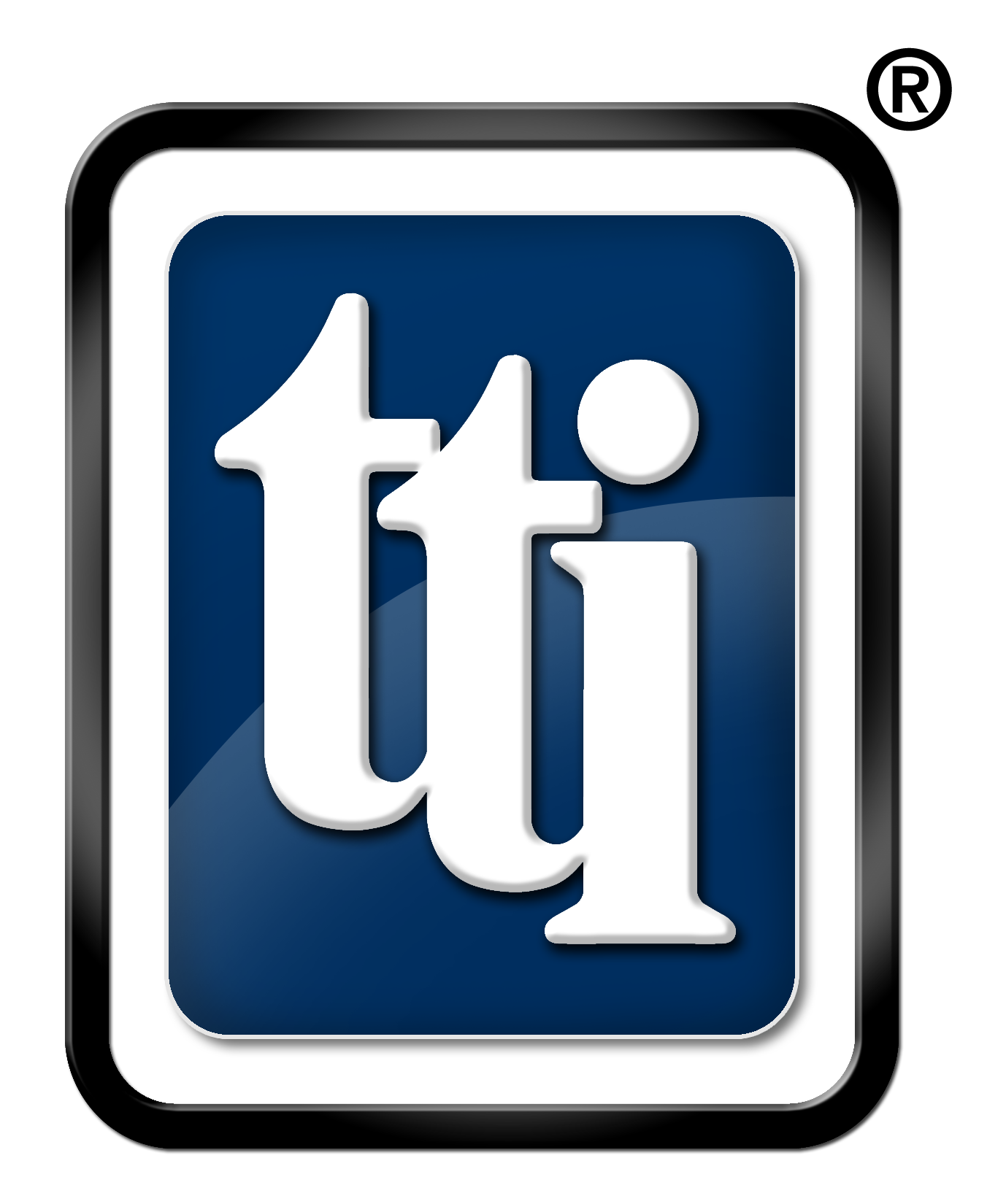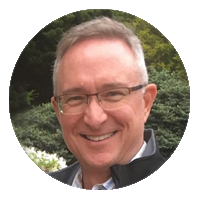 Thermal Management for a Connected World
Overview: In the world of IoT, and an increasing number of connected devices, electronic devices and components are expected to provide greater functionality to meet higher performance requirements. While the operating frequency increases, the amount of power dissipates as heat increases. The buildup of excess heat in electronics can cause 55% of electronic systems to fail. Design engineers are faced with a serious problem – how do we maintain performance and have a more reliable device? The need for thermal management is across multiple market segments. This webinar will focus on thermal management solutions in two key market segments; automotive and aerospace & defense. Join this webinar to learn how 3M™ Thermal Interface Materials can help keep your devices performing at their best.
Speakers: Joseph Forbes Petri, Electronic Assembly Solutions Account Manager, 3M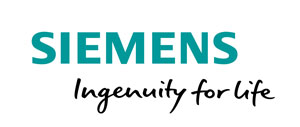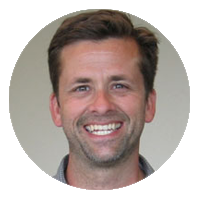 Thermal Analysis, Electronics Reliability and the Influences of Variability
Overview: The traditional use of electronics thermal analysis in its basic function has always been to assess whether a design will meet requirements representing a worst-case scenario. Improving a design to meet a performance goal using parametric studies, or optimization techniques is widely adopted. Even assessing designs against product use mission profiles using transient simulation is now more widely used whether for power management and efficiency studies or for generating temperature cycling and amplitude insights for lifetime prediction and reliability purposes.
How many thermal simulation-based design processes today encompass the wide influence of variability? By combining electronics cooling CFD simulation with statistical approaches, engineers can more fully explore the design space, verify decisions made, and also evaluate matters such as manufacturing quality variation. This presentation introduces an approach to simulation-based reliability assessment to reduce design process aspects that impact field failure. Studies performed utilized Design of Experiments and Monte Carlo methods and tools, including Simcenter Flotherm software and Simcenter HEEDS design exploration software.
Speakers: John Wilson, Electronics Product Specialist, Siemens Digital Industries Software