THE WORLD'S LARGEST,
ONLINE THERMAL MANAGEMENT EVENT
AVAILABLE ON DEMAND
THE EXPERIENCE
Thermal LIVE is a free, 2-day online event for electronics and mechanical engineers in the thermal management space. Join thousands of other thermal management professionals to learn the latest innovations and techniques directly from industry thought leaders.
In 2018, Thermal LIVE welcomed over 4,100 registrations from 47 countries, and every continent save for Antarctica! We expect 2019 to be an even greater success.
All presentations are now available on demand for you to view on your schedule. Again – there's no cost for attendees.
Ready to experience the Thermal LIVE heat for yourself?
THERMAL LIVE 2019 SPONSORS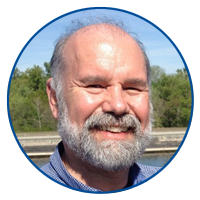 BRUCE GUENIN, Ph.D.
Associate Technical Editor
Electronics Cooling
KEYNOTE: Whatever Happened to the Predicted Data Center Energy Consumption Apocalypse?
In the early years of the internet between 2000 and 2008, the total energy consumed by data centers in the US increased by 15% per year, representing a doubling of energy consumption in six years and a tripling in nine years. This created a sense… Continue Reading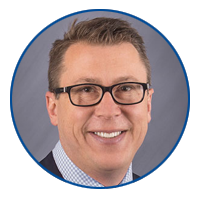 TIM JENSEN
Senior Product Manager for Engineered Solder Materials
Indium Corporation
Liquid Metal Thermal Interface Material Innovations for High-Performance Devices
The idea of using liquid metals as a thermal interface material (TIM) is not new. Liquid metal provides very high thermal conductivity, as well as low interfacial resistance when in contact with most surfaces; however,… Continue Reading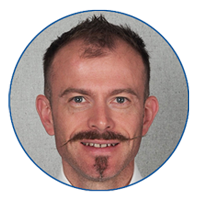 NICOLAS MONNIER
Product & Market Specialist
Stäubli North America
Product Demo: Design Consideration for the Mechanical Integration of Quick Disconnects in Liquid Cooled Electronic Systems
Liquid cooling for heat dissipation in electronic systems is becoming a requirement as the power of components is increasing, as well as density. The use of performant quick disconnects allowing the hot swap of the active components from the static structure… Continue Reading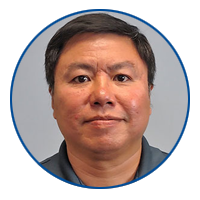 DANNY LEONG
Principal Application Engineer, Technical Customer Service
Henkel
Raising Reliability of Devices for 5G Telecom Infrastructure
The coming era of 5G mobile communications has users excited about the possibilities and broadband systems designers and manufacturers a bit nervous about the realities. While handheld devices may have the required… Continue Reading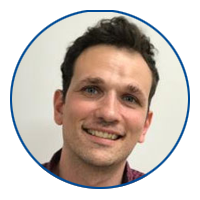 CHRISTIAN MIRAGLIA
Applications Engineering Manager
Fujipoly
Understanding Thermal Gap Filler Pads, PCB Deflection and Stress
Managing compression force and stress is critical in any application that incorporates gap filler pads as a thermal interface. In this webinar we will look at the compression characteristics of thermal gap filler pads. We will apply… Continue Reading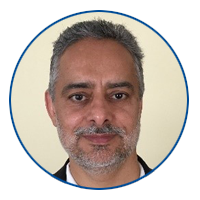 SUKHVINDER S. KANG
CTO
Aavid, Thermal Division of Boyd Corporation
Thin Vapor Chambers for Highly Effective Passive Two-phase Heat Spreading in Thin Devices
In the last two decades, two-phase devices such as heat pipes and vapor chambers have greatly enhanced efficient, cost effective, passive heat spreading in a broad range of commercial and industrial products. Meanwhile, the thinnest consumer devices … Continue Reading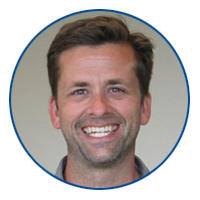 JOHN WILSON
Electronics Product Specialist
Mentor Graphics, A Siemens Business
Accelerating Thermal Design with Boundary Condition Independent Reduced-Order Models
Understanding the time-varying temperature response is critical for designing many of today's electronic products. Predicting temperature response through full 3D simulation of detailed components is often too prohibitively time-consuming limiting the… Continue Reading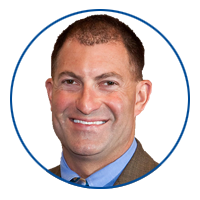 JEFF PETERS
Product Manager, Thermal Management
CPC (Colder Products Company)
The Future is Now: Advanced Connector Solutions for Liquid Cooling
Robust liquid cooling is becoming a requirement given the heat generated by increased power densities across a variety of applications—high-performance computing, data centers, electric vehicle (EV) charging… Continue Reading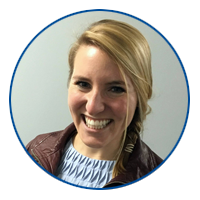 KIMBERLY FIKSE
Applications Engineer
Advanced Cooling Technologies, Inc.
Passive and Active Two-Phase Cooling for Power Electronics
Advanced Cooling Technologies will review strategies for managing the rising waste heats from MOSFETs, IGBTs and other power electronics modules using two-phase technology. This session will focus on… Continue Reading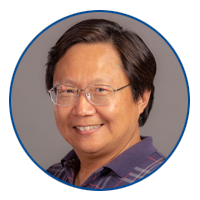 C.T. Kao
Product Management Director
Cadence Design Systems, Inc.
Product Demo: Overcoming Design Challenges with Electrical-Thermal Co-Simulation
Electrical-thermal co-simulation plays a critical role in system design. Not only are electrical and thermal behaviors convolving in nature, but also their widespread length and time scales in real applications demand efficient and accurate … Continue Reading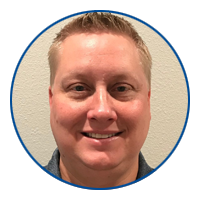 BRANDON NOSKA
Director of Product Management
Sheetak
Advancements in Solid-State Cooling Technologies
This presentation will cover market trends driving the need for increased efficiency and miniaturization of solid-state cooling technologies. We will show different device architectures to achieve higher temperature differentials with .… Continue Reading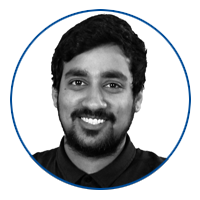 ANANTH SRIDHAR 
Applications Engineer
OnScale
Next-Generation Electronics Packaging Design with Cloud Engineering Simulation
Rapid advancements in the internet and the cloud technologies have led to new applications, the most notable being the new frontiers of artificial intelligence with machine learning and deep learning algorithms. Such modern.… Continue Reading
INTERESTED IN PRESENTING AT
THERMAL LIVE 2020?
Are you a thermal management expert?
Want to establish yourself as a thought leader in the field,
or maybe you have a new thermal management product or technique you're eager to share with your industry peers?
Participating in Thermal LIVE 2020 as a presenter is a perfect opportunity for you.
We'd love to speak with you about it!


SIGN UP TO EXPERIENCE THERMAL LIVE 2019
IT'S ON-DEMAND AND FREE!