Thermal Live Fall Summit 2023
The Thermal Live Fall Summit Experience
Thermal Live Fall Summit 2023 is a two-day, online event all about the latest thermal management developments and solutions, featuring webinars and industry experts' product demos! Join us for an event that will be a resource for you now and in the future. Thermal Live is your chance to hear from Boyd Corporation, RECOM, Laird, Sager, and many more on standard practices, product updates, and industry news.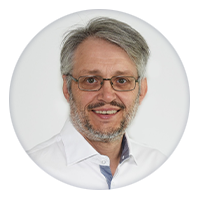 Steve Roberts
Innovation Manager
RECOM
10:00 AM EDT
WEBINAR | Three Reasons Why You
(Absolutely) Need a Climate Chamber
Climate chambers are enclosures that have precise temperature and humidity control. They contain a refrigeration unit as well as heating elements so the internal temperature can be set over a wide range from well below freezing to above that of boiling water. In addition, a humidifier/dehumidifier unit controls the relative humidity (RH) inside the chamber. The temperature and humidity settings can be fixed for a long-term soak test or cycled between preset thresholds at various controlled rates. All of these additional features add significant cost and complexity to the test chamber, so what advantages do they bring?
This webinar will look at the three main reasons why you need a climate chamber.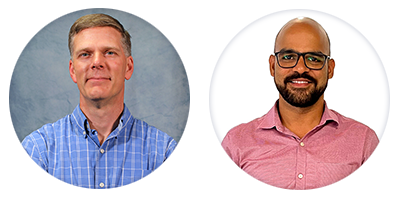 Brad Whitney & Satish Kharshikar
Product Director/ VP of Air & Two Phased Cooling & Engineering Manager
Boyd Corporation
11:00 AM EDT
WEBINAR | Cooling Trends for Industrial
Drives and Power Management Applications
As power electronics become increasingly powerful, functional, and connected, they are generating higher heat loads and thermal management has become a critical concern. As engineers upgrade current systems or develop next generation applications, deciding on your thermal technologies earlier in the development process can help enable more efficient cooling that is better integrated into your system for maximum optimization and performance.
While some companies are upgrading to liquid cooling, air cooling technologies are still the most popular solutions for many applications. This presentation reviews current cooling trends for power management and a deeper look and the benefits and constraints of traditional and advanced cooling technologies and how to maximize their potential within your design.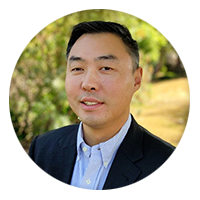 Zen Yu
Liquid Cooling Business Development
Boyd Corporation
12:00 PM EDT
PRODUCT DEMO | Utilizing Boyd Coolant
Distribution Units (CDUs)
As chips continue to increase in power, so does the heat they generate. Data Centers require greater performance, reliability, and functionality in their applications while keeping tight controls on cost, weight, and size. For this many engineers are turning to liquid cooling solutions.
Join Boyd's introduction to CDU technology and a review of the design considerations when considering liquid solutions, specifically coolant distribution units. Benefit from decades of liquid cooling engineering experience to learn more about Boyd's next generation thermal management solutions.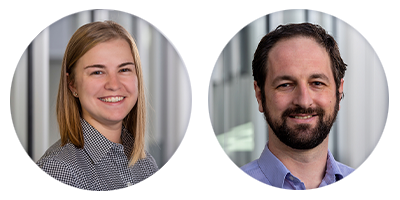 Emma Miller & Koray Sekeroglu, Ph.D.
Applications Engineer, Thermal Unit & Senior Research Engineer
CPC
12:45 PM EDT
WEBINAR | Rigor in Evaluation of Components for Liquid Cooling
Using quick disconnects (QDs) as the system component product of reference, a duo from CPC will describe the typical process of liquid cooling subcomponent development, performance simulations, pre-release testing and in-market evaluation. By understanding these processes of design, observation, and evaluation at each stage of development and over a product's anticipated lifecycle, attendees will learn which questions they should ask their liquid cooling system component suppliers and why. Additionally, specifying engineers will come to understand what types of testing they need to conduct separate from their suppliers as well as how to compare similar products when manufacturers' information differs. Questions that engineers should ask could include: under what conditions have you tested the component materials? Or, how does temperature affect these materials over time? By what process have you come to assert the Cv as stated? What processes are in place to affirm manufactured product reliability?
By understanding various aspects of development of components and knowing that all components from various manufacturers interact within a larger system, thermal engineers will be able to more confidently engage both suppliers as well as peer design engineers regarding requirements, product selection and validation for the thermal management applications that they are designing.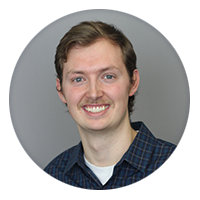 Joey Scimeca
Materials Engineer
Henkel Corp.
1:45 PM EDT
WEBINAR | Advancements in Thermo-Mechanical Behavior of High Conductivity Silicone-Free Gap Pads
To meet the thermal management needs of advanced 5G modules, data server devices, and automotive components, robust and reliable high thermal conductivity thermal interface materials (TIMs) are required. In most cases, developed materials sacrifice either mechanical or thermal performance. Therefore, an industry objective is to properly balance properties such as hardness, elasticity, and thermal impedance to satisfy multiple performance demands. Leveraging novel technology to fabricate silicone-free materials with highly- loaded filler structures is one way Henkel is overcoming these challenges.
This presentation discussed progress toward achieving silicone-free high thermal conductivity Gap Pad® TIM that possess desirable mechanical properties. Designed to minimize stress on components, provide adequate contact at thermal interfaces, and maintain superior low thermal impedance, these next-generation pad-based TIMs deliver excellent performance in various application environments. To demonstrate the behavior of material variants, in-situ testing in conditions such as pressure cycling at fixed sample temperatures, sample temperature cycling at fixed pressures, and sample temperature cycling at fixed strains was conducted. The results of this work will be presented during this webinar, and the potential impact on the facilitation of more powerful and efficient technology developments in the telecom, datacom, and automotive sectors will be discussed.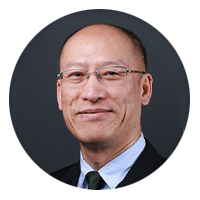 Ivan Xu
Senior Product Manager
Laird Performance Materials
2:45 PM EDT
WEBINAR | CoolZorb™ – Hybrid Materials to Solve Both Thermal and EMI Problem
Laird Performance Materials from Dupont will bring you a unique solution which can solve both thermal and EMI problems in widely used electronic devices for different industries such as datacom, telecom and automotive. The webinar will cover typical using scenario, CoolZorb™ product portfolio, key properties, and benefits of applying the product in your applications.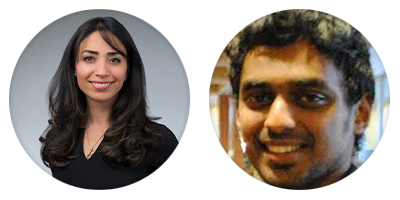 Dr. Melika Roshandell & Karthick Gopalakrishnan
Product Marketing Director & Product Engineer
Cadence
10:00 AM EDT
WEBINAR | System-Level Thermal Signoff
from Chips Through to Racks
Today's modern electronic designs require ever more functionality and performance to meet consumer demand. These challenges become more critical and complex when resistive losses in PCB and package structures are significant since resistive losses are temperature dependent. In this webinar, we will look at an electrothermal co-simulation solution for the full hierarchy of electronic systems from ICs to physical enclosures using Cadence's Celsius technologies. By combining finite-element analysis (FEA) for solid structures with computational fluid dynamics (CFD) for both liquid and gas, as well as airflow, designers can perform complete system analysis in a single tool. The combined workflow that ties the Celsius Thermal Solver with the Celsius EC electronic cooling solver provides even higher accuracy and faster simulation time in the modeling of electronics equipment.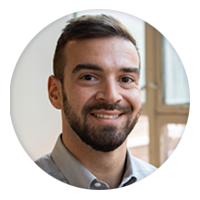 Deniz Pamukcu
Territory Lead for the Northeast US
ACT
11:00 AM EDT
WEBINAR | Beat the Heat! Dissipation Solutions
Using Active Thermal Management Systems
At the component, rack, and room levels, machinery and electronics face ever-increasing power densities; designers are now challenged with managing the added complexity of active pumped solutions that are necessary to dissipate the growing heat loads. Luckily, thanks to recent advances in both pumped single- and two-phase solutions, as well as vapor compression technologies, an engineered thermal design can significantly increase overall heat rejection capability. Join us to explore the modern thermal engineer's approach to evaluating cooling options for critical components, systems, and large electronics enclosures.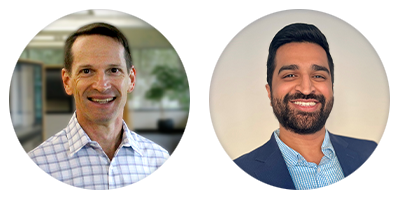 Todd Cardillo & Vineet Barot
Director of Industrial and Renewable Markets, ebm-papst & Technical Support Manager
Sager Electronics
12:00 PM EDT
WEBINAR | Improving Air Movement
Technology in Medical Devices
The cutting-edge world of medical technology demands high-quality electronic components to ensure optimal operation, reliability, and patient comfort. Fans play a critical role in a variety of medical devices, from CT scanners and MRI machines to respiration devices and even blanket warmers. Whether dissipating heat, circulating air, or providing ventilation, air movement technology positively impacts all phases of the medical pipeline. In this presentation, we'll explore current trends in the medical industry, review common medical device applications where fans are used, and take a deep dive into some of the products that are helping make medical devices smaller, more efficient, and quieter. You'll come away knowing more about the air movers in the medical industry and just what it takes to deliver the highest levels of accuracy, reliability, and intelligence.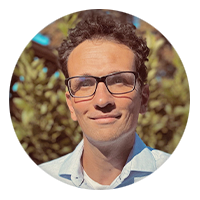 Christian Miraglia
Applications Engineering Manager
Fujipoly America
1:00 PM EDT
WEBINAR | Challenges and Solution for Pick and Place Automation of Thermal Gap Filler Pads
Automation in electronics manufacturing is nothing new, but today many thermal gap filler pads are still placed by hand. With an increasing demand for automation the need to incorporate gap filler pad installation into automated processes is growing. In this webinar we will discuss what makes gap filler pads a challenge for pick and place manufacturing processes and how to address the specific handling challenges of gap filler pads. We will review equipment and custom tooling as well as how Fujipoly can help you in making the transition to a pick and place process much easier.
Thermal Live Fall Summit 2023 Sponsors Thermal Live Summit Updates
We'll be making regular updates in the coming weeks as we add speakers and flesh out the 2023 agenda. Want to be the first to know?
Interested in presenting at
Thermal Live Summit?
Are you a thermal management expert? Do you want to establish yourself or your company as a thought leader in the field, or maybe you have a new thermal management product or technique you're eager to share with your industry peers?
Participating in Thermal Live as a presenter is a perfect opportunity for you.
As a presenting company, you have a platform to share your expertise in the form of a webinar or video with an audience of hundreds of thermal management engineers, promote your products or industry innovations, and generate sales-qualified leads.