2019 Technical Program On Demand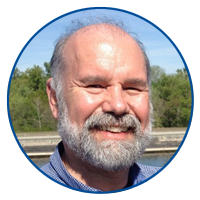 KEYNOTE: Whatever Happened to the Predicted Data Center Energy Consumption Apocalypse?
Overview: In the early years of the internet between 2000 and 2008, the total energy consumed by data centers in the US increased by 15% per year, representing a doubling of energy consumption in six years and a tripling in nine years. This created a sense of urgency leading to very pessimistic projections about future energy consumption by data centers that persist even to today. The reality is actually quite different, with data center energy consumption increasing at a modest rate of less than 2% per year since 2008. This presentation examines the effect of Moore's Law scaling in improving the inherent energy efficiency of computer, storage, and networking hardware. It also explores the structural changes in the IT industry in which high-end and hyperscale data centers, with state-of-the-art energy-efficient technologies, produce an increasing fraction of the total IT workload in the US.
Speaker: Bruce Guenin, Ph.D., Associate Technical Editor, Electronics Cooling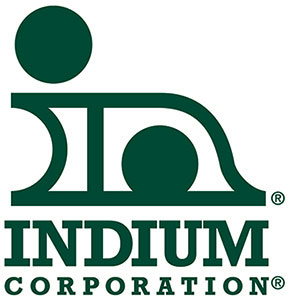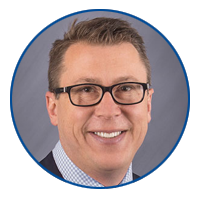 Liquid Metal Thermal Interface Material Innovations for High-Performance Devices
Overview: The idea of using liquid metals as a thermal interface material (TIM) is not new. Liquid metal provides very high thermal conductivity, as well as low interfacial resistance when in contact with most surfaces; however, there have always been a number of material and process challenges that limited their adoption. This presentation with review those challenges while discussing liquid metal material innovations that enable higher performance as compared to conventional TIMs.
Speaker: Tim Jensen, Sr. Product Manager for Engineered Solder Materials, Indium Corporation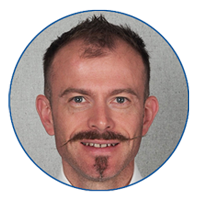 Product Demo: Design Consideration for the Mechanical Integration of Quick Disconnects in Liquid Cooled Electronic Systems
Overview: Liquid cooling for heat dissipation in electronic systems is becoming a requirement as the power of components is increasing, as well as density. The use of performant quick disconnects allowing the hot swap of the active components from the static structure is understood and embraced by the thermal community. As theory becomes practice, it becomes the responsibility of the mechanical engineer to integrate that component reliably.
The presentation will go over some of the mechanical and practical solutions proposed to interface with the system architecture. These must be considered at the early stage of the global design. Their proper integration will influence the reliability of the liquid line as well as the total cost of the system.
Speaker: Nicolas Monnier
Raising Reliability of Devices for 5G Telecom Infrastructure
Overview: The coming era of 5G mobile communications has users excited about the possibilities and broadband systems designers and manufacturers a bit nervous about the realities. While handheld devices may have the required chipsets, infrastructures must be able to manage the huge amounts of data and speeds required to satisfy 5G demands. Reliable 5G networks will clearly require a host of solutions – at the printed circuit board level all the way up to the final system enclosure – to deliver on the huge expectations. Keeping all systems go also means keeping all systems cool, making thermal management one of the most critical pieces of the 5G solution. Henkel has recently launched the BERGQUIST® GAP PAD® ultra-low modulus portfolio, especially for this 5G telecom infrastructure application.
Speaker: Danny Leong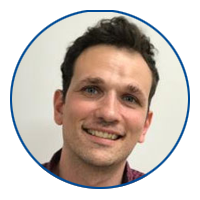 Understanding Thermal Gap Filler Pads, PCB Deflection and Stress
Overview: Managing compression force and stress is critical in any application that incorporates gap filler pads as a thermal interface. In this webinar, we will look at the compression characteristics of thermal gap filler pads. We will apply this understanding to a PCB assembly. Webinar attendees will have a better understanding of what basic analytical techniques and tests can be performed to understand stress as well as defection in both gap filler pads and PCBs.
Speaker: Christian Miraglia, Applications Engineering Manager, Fujipoly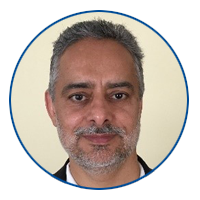 Thin Vapor Chambers for Highly Effective Passive Two-phase Heat Spreading in Thin Devices
Overview: In the last two decades, two-phase devices such as heat pipes and vapor chambers have greatly enhanced efficient, cost-effective, passive heat spreading in a broad range of commercial and industrial products. Meanwhile, the thinnest consumer devices such as mobile phones have relied on solid-state heat spreaders made from metals or graphite. Recent devices have adopted thin heat pipes in combination with solid-state materials to further improve heat spreading but next-generation high-performance devices need even more. Learn how new technical advances have enabled vapor chamber technology to be shrunk to mesoscale thicknesses to fill this performance gap.
Speaker: Sukhvinder S. Kang
Accelerating Thermal Design with Boundary Condition Independent Reduced-Order Models
Overview: Understanding the time-varying temperature response is critical for designing many of today's electronic products. Predicting temperature response through full 3D simulation of detailed components is often too prohibitively time-consuming limiting the scope of operational evaluation during development. To shorten this process various Dynamic Compact Thermal methodologies are available and have their limitations. In order to reduce design time while improving accuracy, a new Boundary Condition Independent Reduced Order Model process has been developed. This technology will be explored through validation and application examples.
The value of Dynamic Compact Thermal Models (DCTM) has been understood for a number of years through their ability to accelerate the design process. Explicit representation of all components with a detailed system-level CFD (Computational Fluid Dynamics) analysis is not always well suited for understanding the temperature response of a system in a timely manner. A transient 3D CFD analysis can be prohibitively time consuming, thus limiting full transient operational scenario evaluation during development. Thermal RC networks have been used as a DCTM but are time-consuming and require a trial-and-error approach to develop. Transient superposition is another method that has been used to accelerate the design process but hasn't been widely adopted by the thermal design community in part due to their Boundary Condition dependence. Reduced-Order Modelling is an alternative approach to extracting a DCTM from a thermal simulation model. A BCI-ROM (Boundary Condition Independent Reduced Order Model) provides analysis speed, Boundary Condition Independence, and solution environment flexibility to facilitate the understanding of product reliability as related to temperature.
This presentation discusses the current approaches available for analyzing the temperature response of an electronic system and introduces a new method for BCI-ROM development. Examples shown will include a multi-chip module (MCM) and an IGBT subject to the UDDS: FTP-72 Drive Cycle for an Electric Vehicle.
Speaker: John Wilson Electronics Product Specialist, Siemens Digital Industries Software
The Future is Now: Advanced Connector Solutions for Liquid Cooling
Overview:Robust liquid cooling is becoming a requirement given the heat generated by increased power densities across a variety of applications—high-performance computing, data centers, electric vehicle (EV) charging and more. Connectors are a small but critical part of successful liquid cooling systems. Leaks at the points of connection can lead to system inefficiencies, damage to equipment, downtime or even equipment or system failure. Today, liquid cooling system components like quick disconnects (QDs) are purpose-built for the liquid cooling needs of specific applications. To maintain reliable, leak-free performance, QDs must meet the temperature, pressure, flow rate, chemical compatibility and environmental demands (e.g., humidity, restricted spaces, vibration) of a wide variety of applications.
CPC, a global leader in QDs for liquid cooling applications, will cover key thermal engineering factors to consider in specifying QDs in liquid cooling systems. Jeff Peters, mechanical engineer, and CPC thermal management product manager, will describe the evolution and characteristics of various connector options for a range of applications as well as provide comprehensive information about the future of QDs—engineered polymers. Just coming to market, advanced thermoplastic QDs are lighter-weight alternatives to stainless steel and meet or exceed requirements for thermal performance, chemical compatibility, anti-corrosion and condensation management, and long-term, leak-free operation.
Speaker: Jeff Peters, Product Manager, Thermal Management , CPC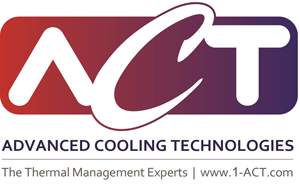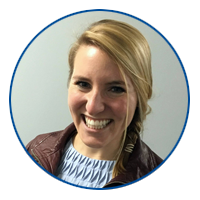 Passive and Active Two-Phase Cooling for Power Electronics
Overview: Advanced Cooling Technologies will review strategies for managing the rising waste heats from MOSFETs, IGBTs and other power electronics modules using two-phase technology. This session will focus on loop thermosyphon and pumped two-phase (P2P) solutions. Both technologies provide high thermal capacity, while also providing unique benefits to power electronics, such as dielectric working fluids and packaging flexibility. Please join us to review theory and practical applications for these emerging technologies.
Speaker: Kimberly Fikse, Applications Engineer, Advanced Cooling Technologies
Q&A Moderator: Andy Slippey, Product Development Engineer II, Advanced Cooling Technologies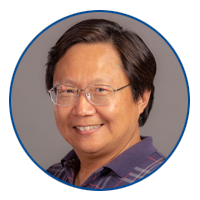 Product Demo: Overcoming Design Challenges with Electrical-Thermal Co-Simulation
Overview: Electrical-thermal co-simulation plays a critical role in system design. Not only are electrical and thermal behaviors convolving in nature, but also their widespread length and time scales in real applications demand efficient and accurate resolutions. Learn how the industry's first complete electrical-thermal co-simulation solution for IC, package, and PCB will deliver faster performance, new system analysis capabilities, and new design insights that help detect and mitigate thermal issues early in the design process. We will demonstrate the essential features of Cadence® Celsius™ Thermal Solver and how it responds to those design challenges through both transient and static electrical-thermal co-simulation. This new solver includes multi-physics analysis of computational fluid dynamics and thermal stress modeling. The production-proven computational technology of massive parallel computing has been equipped in this solver to provide almost linear scalability in runtime and reduction of memory usage.
Speaker: C.T. Kao, Product Management Director in the Multi-domain System Analysis (MSA) group of Cadence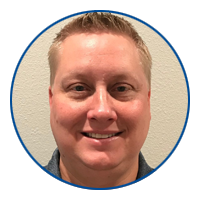 Advancements in Solid-State Cooling Technologies
Overview: This presentation will cover market trends driving the need for increased efficiency and miniaturization of solid-state cooling technologies. We will show different device architectures to achieve higher temperature differentials with increased COP. In addition, we will describe a novel thin-film cooling technology platform to enable more efficient, higher performance micro coolers for a broad spectrum of optoelectronics and other electronics applications.
Speaker: Brandon Noska, Director of Product Management, Sheetak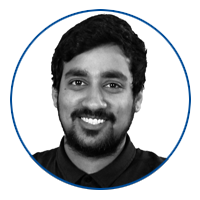 Next-Generation Electronics Packaging Design with Cloud Engineering Simulation
Overview: Rapid advancements in the internet and the cloud technologies have led to new applications, the most notable being the new frontiers of artificial intelligence powered by machine learning and deep learning algorithms. Such modern compute-intensive applications require high-performance purpose-built Integrated Circuits(ICs). Effective thermal management has quickly become a key enabling technology for the future development of the electronics industry. As the pace of design continues to increase, fast and accurate simulation has become a critical tool in guiding design decisions by helping engineers quickly predict the temperature and heat flux distribution in ICs and other electronic components. In addition, with package size decreasing and power density increasing, thermal issues and the resultant mechanical stresses at the system level must be considered across the entire footprint – greatly increasing the computational requirements of these essential simulations. In this presentation, we describe how OnScale supports efficient solutions to highly complex design issues in electronics packaging with its highly-parallelized proprietary multiphysics solvers on the cloud. Further, we demonstrate how OnScale's revolutionary platform lends itself for multi-objective multi-variable optimizations studies of advanced package designs including 1000s of models that can be run at a fraction of time and cost compared to legacy simulation software.
Speaker: Ananth Sridhar, Applications Engineer, OnScale