2018 Technical Program On Demand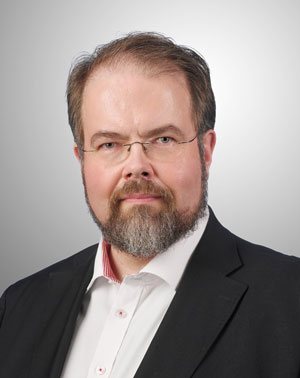 What Thermal Management Means for Your Business, and What TIM's Mean for Thermal Management
Overview: Thermal management technology is, without exaggeration, fast becoming the primary key enabling technology for the future development of the electronics industry. Current development trends drive thermal issues at an exponential rate. This webinar examines the physical mechanisms underlying the importance of effective thermal management in electronics applications and then delves deeper into how thermal interface materials affect the bigger picture of thermal management, and how different types of materials answer different needs.
Speaker: Jussi Myllyluoma, Senior Electronics Thermal Management Specialist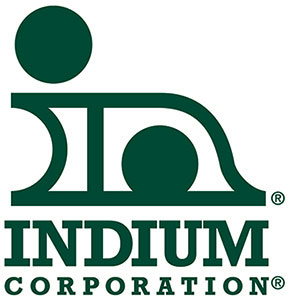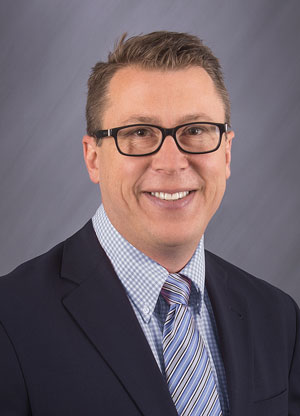 Innovative Metal Thermal Interface Materials to Maximize Heat Dissipation
Overview: Metal-based thermal interface materials (TIMs) are proving to be an attractive option in electronics assembly because of their high z-direction thermal conductivity. Because of many recent innovations, there have been great strides made in improving interfacial resistance, heat dissipation and longer life during power cycling. This presentation will review these innovations and why they make metal TIMs the most attractive option for high-reliability applications such as TIM 1, TIM 2, IGBT, LED and other applications.
Speaker: Tim Jensen, Sr. Product Manager for Engineered Solder Materials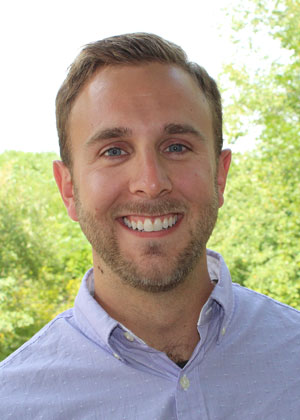 Advanced Heat Pipe Modeling with Swept Geometries for Transporting Heat
Overview: This webinar explores best practices for faster, more accurate design and modeling of heat pipes for heat transport assemblies. Best practices will include how to create faster design cycles utilizing rapid modeling and the benefits of swept geometries for design flexibility and heat transport. The webinar will also briefly touch on modeling and simulating embedded heat pipes and heat pipe fin stacks.
Speaker: Michael Beliveau
The Case of Thermoplastic Quick Disconnects in Liquid Cooling
Overview: Liquid cooling system components must meet requirements for chemical compatibility, flow rates, and temperature and pressure exposures. Ease of use and reliability over long periods of time are desirable attributes as well. To avoid potential damage to expensive electronic equipment due to leaks, secure drip-free connections are also essential for any liquid cooling system.
Quick disconnects (QDs) designed and built specifically for thermal management applications are now available, simplifying connector selection. However, questions surface around component materials – metal or thermoplastics and their ability to meet HPC thermal requirements. Intended use, ease of installation and maintenance, operating conditions, durability, and potential for leakage all have bearing on the selection process.
This presentation describes the performance and reliability factors of highly-engineered thermoplastics for fluid handling. The differences between thermoplastic and metal fluid connectors are discussed. Special focus is given to sealability, integrity over time, condensation and corrosion, chemical compatibility and weight.
Speaker: Kristin Anderson
How e-Mobility is Fueling the Need for Innovation in Thermally Conductive Materials
Overview: With significant near-term growth expected in battery powered electric vehicles (EV) and plug-in-hybrids (PHEV), Henkel continues to lead the industry with innovative thermal material solutions designed for use in electronics battery cooling and packaging. Our extensive global design teams provide close collaborative customer engagement enabling faster identification and validation of critical parameters needed to ensure improved product performance, safety and cost for the consumer. These challenges require a high level of innovation in materials, process, and supply chain to ensure on-time delivery to customer needs.
While much has been published about extreme temperatures and inherent impact on battery performance and longevity, liquid cooled "cold plates" appear to be a preferred method used by EV designers to regulate battery temperatures. Regardless of cooling method selected, thermal interface materials (TIMs) offer a significant improvement in long-term performance and reliability to EV battery systems. The purpose of this summary is to provide technical guidance to design engineers and scientists who often overlook features and trade-offs available in TIMs which impact the overall performance, cost, and reliability of EV batteries and associated electronic systems.
Speaker: Terry Solberg, Global Technology Head (GTH)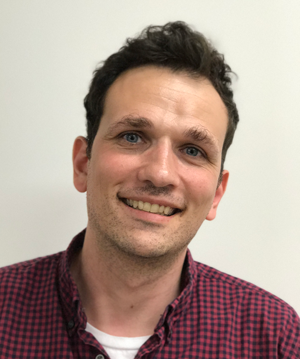 Fundamentals of Heat Transfer in Thermal Interface Gap Filler Materials
Overview: Thermal gap fillers are some of the most commonly used thermal interface materials in the electronic thermal solutions industry. They are available in varying levels of performance and cost. Hence, it is important to understand how to interpret data sheet information and to calculate the ideal temperature gradient across a volume of thermal gap filler.
This presentation will cover those details, while also examining what other factors impact thermal gap filler heat transfer and what factors impact the actual vs. ideal heat transfer. Lastly, various tools and resources available to help an engineer develop an accurate understanding of thermal solutions using thermal gap fillers will be covered.
Speaker: Christian Miraglia, Applications Engineering Manager
How to Determine the K-Value of the Heat Pipe, Vapor Chamber or Graphite Sheet
Overview: In general, the thermal conductivity K value of the Z-axis of the material is measured by the TIM instrument. For pure substances such as pure copper, pure aluminum, or homogeneous substance such as a thermal pad, it is of course no problem to measure the K-value by Fourier's law. However, in the case of non-uniform substances such as heat pipes, vapor chamber or when the heating area and the heat dissipating area are different, the thermal diffusion occurs. In this condition, the K value measured from the TIM measuring instrument can't be assumed equivalent to the effective Keff value. This course introduces how to quickly and accurately measure the thermal diffusivity α of non-uniform materials such as heat pipes, vapor chambers or fragile materials such as Graphite sheets, graphene etc. In addition, If the material can also measure specific heat and density, by using these three parameters, one may obtain effective Keff value of the material.
Speaker: Professor William Lin Wei-Keng, Chief Technology Officer of T-Global Technology
How To Run Thermal CFD Analysis On Any Device Using the Cloud
Overview:Overview: Fluid flow (CFD) simulation and thermal analysis have emerged as vital tools in addressing thermal management and cooling problems, allowing engineers to accurately predict the temperature and heat flux distribution in and around an electronic system, guiding them towards smarter design decisions.
In this presentation, you will learn how to investigate thermal performance and visualize heat flow to develop the best cooling strategy for your device using only a web browser. Virtually test PCB, chips or other components' designs, compare natural and forced cooling scenarios, optimize fans and heat sink layouts, and decide on design improvements from anywhere and anytime. See you there!
Speaker: David Heiny, CEO, SimScale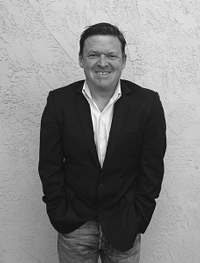 PRODUCT DEMO – Thermal Gap Fillers: How Much is Too Much?
Overview: A few simple concepts will drive the selection of the proper thermal interface material for any application. Polymer Science, Inc. is here to show you how.
Speaker: Eric Dumont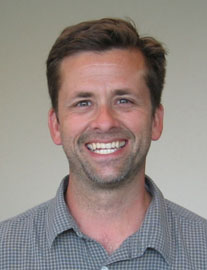 Improving Accuracy and Reducing Thermal Design Time by Modelling PCBs with Substitute Layer Analysis
Overview: Historically and even today, volume based calculations for in-plane and through-plane have been used to represent the PCB material both early in the design phase, before the PCB layout has been completed, and later in the design process when the PCB has been routed. Modeling PCBs with effective material properties is an appealing approach since the model creation process is quicker and the simulation time is faster. The downside with the use of effective thermal properties for PCB thermal modeling is reduced accuracy. Even worse, typical analytical calculations for PCB material properties result in under-predicting operating temperatures for the IC components relying on the PCB for heat removal. Thermal Engineers continue to use this approach because there was no better alternative that was easily accessible.
A new approach, Substitute Layer Analysis, for calculating the effective material properties for PCBs has recently been developed. The method, which is based on empirically deriving material properties, offers increased PCB thermal modeling accuracy while maintaining all of the benefits of a volume based calculation.
In this presentation, PCB modeling approaches will be reviewed and the Substitute Layer Analysis approach will be introduced. Validation examples will be shown that illustrate the benefits of this modeling approach.
Speaker: John Wilson, Electronics Product Specialist at Mentor Graphics, A Siemens Business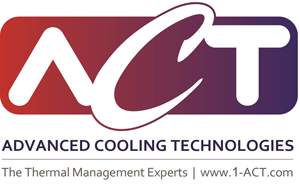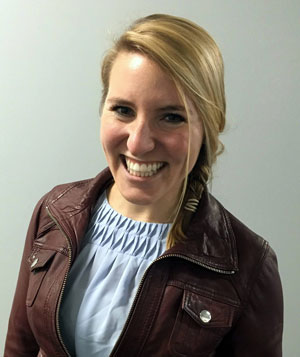 Phase Change Material (PCM) Heat Sinks: Fundamentals of Operation and Real-World Applications
Overview: Phase Change Materials (PCMs) Heat sinks provide significant temporary thermal energy storage in an increasing number of military and commercial applications. PCMs essentially take benefit from the latent heat required for the solid-to-liquid and liquid-to-gas phase transitions. When properly engineered for power and mission duration, PCM solutions can be used as passive, lightweight, reliable backups or standalone heat sinks. This presentation will provide engineers with an understanding of the fundamental design requirements for PCM Heat Sinks. In addition, some real world PCM applications will be discussed, with powers ranging from milli-Watt to Mega-Watt in power.
Speaker: Kimberly Fikse, Applications Engineer, Advanced Cooling Technologies, Inc.

Q&A Moderated by: Daniel Fritch, Lead Engineer, Advanced Cooling Technologies, Inc.