The Thermal LIVE Summit Experience
Thermal LIVE Summit is a free, online event for electronics and mechanical engineers in the thermal management space to learn about the latest innovations, trends, and challenges directly from industry thought leaders. Topics include best practices in thermal design, next generation substrates, optimization of EV power control units, product demonstrations, and more.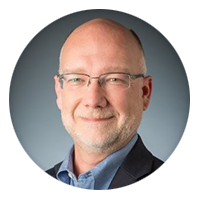 Tim Shedd
Ph.D., Engineering Technologist, Office of the CTIO
Dell Technologies
 KEYNOTE: Enabling the Future of IT Through Liquid Cooling Standards with Dell Technologies
Server OEMs are shipping 10's of thousands of liquid cooled servers annually today. With the next generation of processors, this will undoubtably grow to 100's of thousands liquid cooled servers shipped a year, and, at current growth rates, there will soon be millions of liquid cooled servers shipped every year. These millions of servers will be far from uniform:  silicon diversity in the data center is here and expected to grow. Standardization is coming to servers through efforts like the Open Compute Project Data Center Modular Hardware System specification (OCP DC-MHS), which will enable server designers to deploy a wide range of processors with shorter design cycles. This is great for data centers and users, but these trends present an existential challenge for the thermal management community. Currently, most liquid cooled systems, particularly those that are direct liquid cooled with cold plates (DLC), are custom designs with custom cold plates, hose routing, and quick disconnects – and even custom coolant distribution unit (CDU) flow settings –  for each server platform. The current liquid cooling development process is completely incompatible with the reality before us. This presentation is a call to action to the thermal management community to work together to develop standards for liquid cooling from the processors to the facility cooling system. We will discuss the motivation behind the standards development, some realistic use cases and the specific ways that attendees can get involved. Together – and only together – we can create thermal management systems that will enable the progress of technology through liquid cooling standards.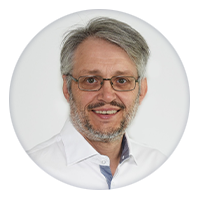 Steve Roberts
Innovation Manager
RECOM
WEBINAR: Multichannel Isolated Thermocouple System
This webinar will explain how to build your own multichannel isolated thermocouple measurement system that is self-calibrating, low-cost and Raspberry-Pi compatible. Each module accepts up to eight thermocouple inputs (J,K,T etc.) which are individually 2500 VDC isolated for safety.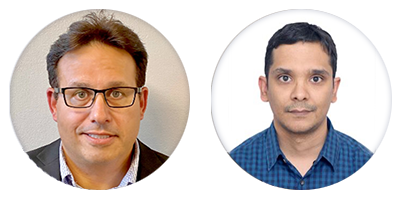 Christopher Chapman & Shankar Mahadevan
Product Director / VP Liquid Cooling Solutions
| Engineering Manager- SmartCFD
Boyd Corp.
WEBINAR: Building Fluid Flow Networks with SmartCFD
Discover how to save development time, minimize risk and downtime, and achieve greater performance and reliability through analysis of liquid cooling projects utilizing Boyd's SmartCFD flow networks. Join Boyd's leading experts in a walkthrough of high-performance liquid cold plate design characterization, building an optimized flow network, and accurate system-level flow analysis utilizing SmartCFD. The solutions and key take aways from this webinar are applicable to all major industries as electronics around the world become increasingly powerful and require greater cooling efficiency.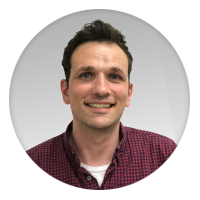 Christian Miraglia
Applications Engineering Manager
Fujipoly America
WEBINAR: Introduction To Carbon
Fiber-Orientated Thermal Gap Filler

 



Thermal gap filler conductivity has increased dramatically over the last 10 years. The ever-increasing power and smaller area have driven the need for higher conductivity thermal gap fillers. In order to increase thermal conductivity, Fujipoly has explored various thermal fillers to achieve ultra-high thermal conductivity. One of those fillers is Carbon fiber. 
 
In this webinar, we will look at the need for higher conductivity materials and how carbon fiber-oriented thermal gap fillers can meet the demand for higher heat flux. Carbon fiber-oriented thermal gap fillers exhibit very low thermal resistance while still offering a highly compressible thermal gap filler. We will explore some of the properties of carbon fiber-oriented gap fillers as well as best practices for implementing them. We will discuss how they can be a great option when more conventional thermal gap fillers are not proving the thermal resistance or compliance needed.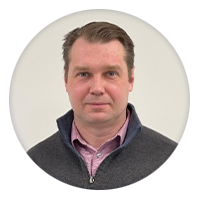 Yevgen Berezhanskyy
Product Development
Henkel
WEBINAR: Thermal Interface Materials
for Optoelectronic Applications
Growing demand for greater bandwidth and faster processing speed is driving increased use of silicon photonics transceivers and co-packaged optics in data centers. Next-generation transceiver designs are integrating multi-chip, higher-power components to achieve the required data transfer rates, making better heat dissipation necessary for reliable performance. In response, Henkel is developing materials with higher thermal conductivity, minimal bleed and outgassing, as well as optimized processability and dispensability.
Recent formulation efforts have included the investigation of the impact of filler material, filler packing density, and resin selection on key performance attributes such as thermal conductivity, dispensability, and resin bleed. In addition, the work set out to develop materials that can strike the fine balance between these metrics. To address this challenge, high performance thermal fillers and optimized resins were combined into a one-component curable package. Based on this work, several curable thermal gels that deliver storage simplicity, processing robustness, high performance, and high reliability have been developed and are currently in the qualification stages.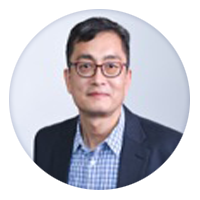 Joon Lee
R&D Director
Henkel
WEBINAR: High Thermal Conductivity, Silicone-Free Thermal Pads for High-Performance Applications
When selecting a thermal management system, it can be challenging to find a high thermal conductivity solution that does not sacrifice reliability or reworkability. By utilizing unique fabrication processes based on a silicone-free resin system capable of managing high power density to enable reliable operation and long electronics service life, these challenges are being overcome. Silicone-free gap pad thermal interface materials (TIMs) are designed to minimize thermal performance degradation under various pressure and temperature cycling environments.
This presentation will share details about the development approach for high-performance silicone-free gap pads. To simulate real-world use such as heat-generating components' on/off, in-situ measurements were conducted of thermal impedance under temperature cycle at constant pressure or deflection. In addition, the effect of pressure cycling at constant temperature conditions was analyzed. To observe the difference in thermal performance, various formulations based on Henkel technology were tested. Finally, scientists developed gap pad variants that can minimize mechanical stress on components and improve compression-set to ensure adequate thermal contact for high performance in various application environments, including: Automotive, CPU/GPUs, Optoelectronics, and Telecom, where these gap pad TIMs exhibit a compelling value proposition.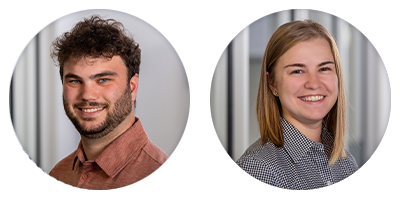 Chris Winslow & Emma Miller
Applications Engineer & Applications Engineer, Thermal Unit
CPC Worldwide
WEBINAR: The Four Key Places to Locate QDs for Liquid Cooling
Quick disconnects (QDs), or quick connect/release couplings, enable efficient manufacture, transit, operation, and maintenance of liquid cooling. But do you know WHERE exactly the QDs should be designed in and when what styles should be specified? With more and more applications requiring thermal management for cooling electronic systems, engineers are turning to liquid cooling to handle ever-increasing loads within their applications. In many instances, there are four primary areas of these systems where QDs should be sited. In this presentation, you will learn these locations and the implications for design and/or style choice.
By understanding nuances of QD location and design with a larger system, thermal engineers will be able to more confidently engage both suppliers as well as peer design engineers regarding requirements, cooling loads and spatial needs for effective thermal management.
Thermal LIVE Summit Sponsors We'll be making regular updates in the coming weeks as we add speakers and flesh out the 2023 agenda. Want to be the first to know?
INTERESTED IN PRESENTING AT
THERMAL LIVE?
Are you a thermal management expert? Do you want to establish yourself or your company as a thought leader in the field, or maybe you have a new thermal management product or technique you're eager to share with your industry peers?
Participating in Thermal LIVE as a presenter is a perfect opportunity for you.
As a presenting company, you have a platform to share your expertise in the form of a webinar or video with an audience of hundreds of thermal management engineers, promote your products or industry innovations, and generate sales-qualified leads.