2022 Thermal LIVE™ Summit Technical Program On Demand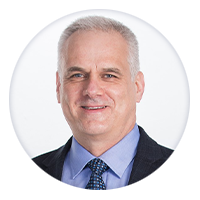 Keynote: Innovation, the Hype Cycle, and Liquid Metal Cooling
Overview: The hype cycle is a graphical representation of a typical life cycle as a new technology is developed, encounters challenges and then ultimately becomes adopted. This presentation describes aspects of the hype cycle and relates them to physical phenomena. These concepts are then applied to experiences that the author had in research and development activities on liquid metal cooling. Finally, there is a brief discussion on how, and whether, the hype cycle should be applied to fundamental research activities.
Speaker: Ross Wilcoxon, Editor & Board Member, Electronics Cooling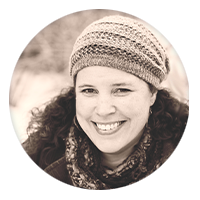 How to Use Thermal Simulation to Predict Electronic Failures
Overview: Studies show that runaway heat causes more than 50% of all electronic system failures. To prevent this phenomenon, design can include aspects such as thermal vias and airflow. Before building these systems, it can prove useful to virtually prototype the thermal design by using detailed simulation. Shown in this presentation are case studies including thermal vias for a RF termination, a board housed in an ARINC 600 Enclosure, and a cell phone with multiple thermal contributions. The thermal vias results are compared theoretically, experimentally, and virtually with simulation. A thermal imaging system using an IR camera was used to measure the top surface temperatures over a range of input powers with samples of varying via sizes and densities. The set-up was also examined theoretically and simulated for comparison. The current density from the radiator element was modeled and used as a source in a Steady-state Thermal simulation. An ARINC enclosure was simulated with an CHT solver with airflow and various vent sizes. Lastly a Cell Phone design is simulated to capture its electrical loss which is then seamlessly simulated for detailed thermal loss with additional thermal sources.
Speaker: Tracey Vincent, CST Analyst, Adaptive Corporation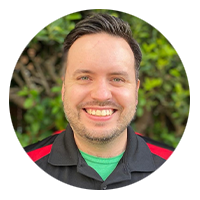 Selecting the Right Thermal Interface Material for your Application
Overview: In this presentation we will cover the many variables and considerations involved when selecting an appropriate Thermal Interface Material solution for your applications. We will discuss the different material options available, and which types of applications each is best suited for. The presentation will address some of the common challenges of thermal applications such as compression force limitations, dielectric concerns, and handling challenges.       
Speaker:James Paydo, Sales Engineer, Fujipoly
Liquid Cooling Component Corrosion — Resistance Is Not Futile
Overview: Due to a high heat transfer coefficient, low viscosity, and high thermal dispersion, traditional liquid-cooling fluids like mineral oils, white oils, and deionized water are popular and being used for cooling electronic systems from high-performance computers to EV charging stations. However, as technology advances and the fluids used within the newer single-phase and two-phase liquid cooling applications show promising results, new concerns and considerations around component corrosion arise. Everyone should understand that alterations to the fluid impact performance and changes to subcomponents can impact reliability. The solution is to examine materials along with coolants. Every surface and material matters – including the plating of metal components. Learn about which metals/alloys, finishing treatments, polymers and high-performance thermoplastics perform well in liquid cooling, resisting dissolution, corrosion, and absorption. Hear insights from a recent materials resistance investigation. And get helpful info for your next specification. It is possible to avoid deterioration and achieve optimal cooling.
Speaker: Andres Abraham, Product Manager, Thermal Business Unit and Koray Sekeroglu, Ph.D., Senior Research Engineer, CPC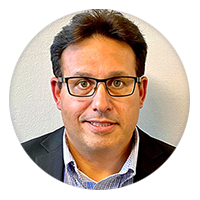 Developing Optimized End-to-End Liquid Cooling Systems for eMobility, Enterprise, and Other Industries
Overview: This presentation covers the considerations and development of liquid cooling systems to fit design constraints and improve performance and reliability. Learn how to choose the best components and technologies to enable increased performance and reliability and decreased size, weight, and downtime. This includes understanding and mapping your Flow Network, understanding the wide variety of liquid cold plate constructions and designs, incorporating cooling loops and Cooling Distribution Units (CDUs), and executing Thermal Characterizations.
A better understanding of these key considerations will enable engineers to develop cooling systems to be smaller, lighter, higher-performing, scalable, and need less maintenance. Although focused on Electric Vehicles and eMobility, we will be addressing liquid cooling best practices that spread across major industries such as Enterprise, Power Generation, and Medical.
Speaker: Chris Chapman, Product Director – Liquid Systems, Boyd Corporation