2021 Technical Program On Demand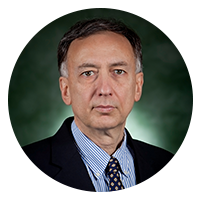 KEYNOTE –
 Heterogeneous Integration for Electronics Packaging; an Overview of a Newly Founded Industry-University Research Center Focused on Power Delivery, Thermal Management, Fine-pitch Interconnects, and System Optimization
Overview: Heterogeneous Integration refers to the integration of separately manufactured components into a higher-level assembly (SiP) that, in the aggregate, provides enhanced functionality and improved operating characteristics. In this definition, components should be taken to mean any unit whether individual die, MEMS device, passive component, and assembled package or sub-system that are integrated into a single package. Heterogeneous integration of microchips into a package is becoming increasingly essential to technologies ranging from cell phones to mainframe and supercomputers computers to automotive applications among many others. As device scaling continues into the sub-10-nm range, it is becoming increasingly difficult as it approaches various fundamental limits. The ability to achieve "more than Moore" functionality by heterogeneously packaging advanced microchips to achieve higher performance and lower cost, provides attractive differentiation for electronic products. The Semiconductor Research Corporation, https://www.src.org/  (SRC), launched a new research center on Jan. 1, 2019, https://www.src.org/program/grc/chirp/, and combines the strengths of Purdue University and Binghamton University (SUNY) both of which have had significant contributions in this field and a history of collaboration that stretches back nearly two decades. The Center is created to address critical roadblocks to realize these potentials. Topics in Heterogeneous Integration are very wide, which are listed on the home page of the Packaging research program. Currently, the initial center tasks are focused on power delivery, thermal management, fine-pitch interconnects, and system optimization. The research portfolio is expected to expand in breadth and faculty participation as additional projects are initiated in the coming years. This talk will introduce the need for the center and will also present some preliminary results from the research activities at the center.
Speaker: Dr. Bahgat Sammakia, Vice President for Research Distinguished professor of mechanical engineering, Binghamton University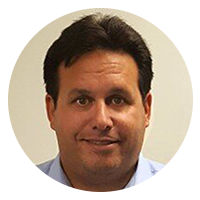 End to End Liquid Cooling Solutions and Systems for Enterprise, Cloud Compute, 5G, and Power
Overview: This will cover the components, integrated systems, and new technologies for Enterprise, Cloud Compute, 5G and High Power Electronics (large systems) as well as the considerations when moving from Air to Liquid Cooling.
Speaker: Chris Chapman, Product Director / VP Liquid Systems, Boyd Corporation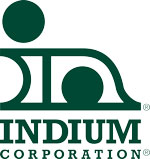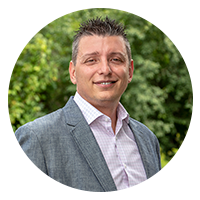 An All Metal Based Solid/Liquid Hybrid Thermal Interface Material Solution for Ultra High-Power Density Computing Applications
Overview: Thermal system design is a critical aspect in ultra-high density components. Traditional thermal interface materials (TIMs) are challenged to meet the thermal demands of these components and the systems they are integrated into. A unique patented solid/liquid hybrid process and material solution that combines liquid metal with a metal preform is developed to provide very reliable, ultra-low thermal resistance between a bare silicon die and a heatsink or lid while eliminating the need for a solderable surface. Metal-based TIMs are proving to be necessary to meet increasingly challenging thermal requirements, and in this presentation, the attributes and application of this solution will be examined to show how it can ensure the best performance in these applications.
Speaker: Miloš Lazić, Product Development Specialist, Indium Corporation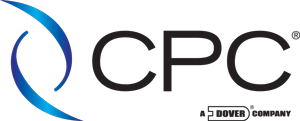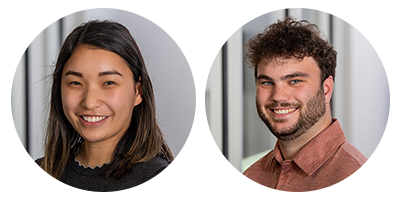 Specifying QDs with Confidence: Opportunities & Pitfalls When Selecting Connectors for Liquid Cooling Applications
Overview: All liquid cooling coupling manufacturers offer a variety of quick disconnects (QDs) AND there are multiple suppliers around the globe. How is a team designing a liquid cooling solution for a specific application to know which quick release connector is right for them? Where can engineers get some guidance? And in what scenarios does early engagement with a QD supplier benefit engineers and future system operators? In this session, learn more about where to include quick release couplings when designing a liquid cooling system and what questions to ask your component partners throughout your development process (including probes on QD style, flow, and subcomponent material composition.)   
Ultimately, quick connector size, valve design and mounting options are key variable features of liquid cooling QDs. These options and their interplay with other components create a system design scenario where you can seize opportunities and avoid errors throughout the design process. As you will learn, in liquid cooling, a harmonious and reliable system with properly specified liquid cooling quick connectors is essential to effective thermal management regardless the application.  
Speaker: Kira Switalla, Applications Engineer, CPC Worldwide and Christopher Winslow, Application Engineer, CPC Worldwide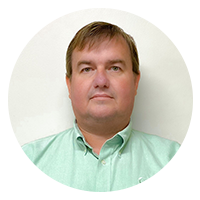 PRODUCT DEMO –
 Evolution in Thermal Management Solutions to Address the Challenges in Battery Design
Overview: Storage solutions in electric vehicles and storage applications is consistently evolving to find ways of increasing energy storage density or decreasing the battery footprint in the design.  Regardless of the cylindrical, pouch, prismatic or filmic form factor of the resultant battery, thermal dissipation and safety has to be taken into consideration.  Historical product solutions are being applied to cutting-edge, futuristic energy storage designs.  Polymer Science has launched application-specific thermal management solutions addressing the challenges faced in current battery design related to heat dissipation while also taking into consideration secondary properties of weight and safety concerns related to thermal runaway.
Speaker: John Biddle, Vice President Product Development, Polymer Science, Inc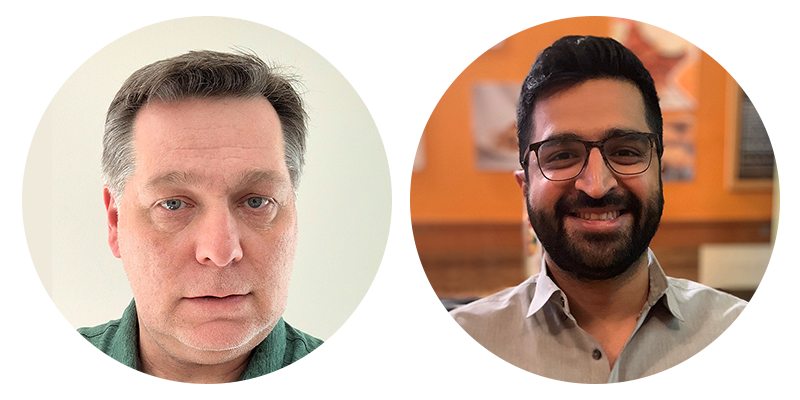 Improving Indoor Air Quality
Overview: As we continue navigating a global pandemic while also facing increasing environmental challenges like wildfires and extreme climate changes, concerns over air quality have been mounting. Add that to children returning to in-person learning and companies working to determine how and when to bring employees back to offices safely, and it is clear that the focus on air quality has never been greater. Harmful contaminants and allergens like volatile organic compounds (VOCs), mold spores, and viruses can cause a wide range of health problems from respiratory issues and skin irritations to illness. Where do these impurities come from? How do they get into our homes and offices? And most importantly, what can we do about them?
Speaker: George Riker, Business Development Manager, ebm-papst and Vineet Barot, Technical Support Manager, Sager Electronics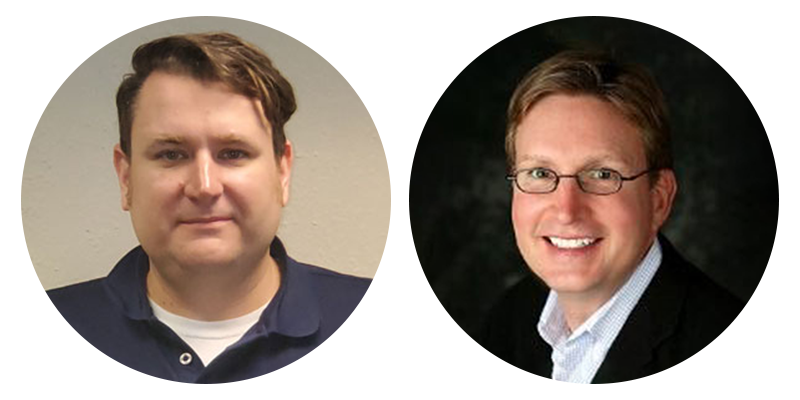 Thermals, Made Easy
Overview: Does choosing the right thermal interface material seem overly complicated or like guesswork? We think so too. That's why the Sur-Seal® Company wanted to take the chance to simplify the science behind how thermal interface materials work, the different types of thermal interface materials available on the market, and how to choose the right one for your application. By the end of this course, you will leave with the knowledge necessary to make educated and informed design decisions in your next application that requires a thermal interface material.  
About the Sur-Seal® Company: For over 50 years, Sur-Seal has been known for solving our customers' most challenging problems when it comes to thermal management, sealing, vibration control, protection and more. We operate 6 multi-lingual engineering service centers across Ohio, New Hampshire, Mexico and China. Our capabilities include die-cutting, molding, extruding, slitting, laminating, kitting, and parts assembly.  Sur-Seal has several lines of proprietary materials, including the Sur-Cool® assortment of Thermal Interface Materials. 
Speaker: John Grisdale, Chief Growth Officer, Sur-Seal® Company and Gregg Szylakowski, Technical Business Development Manager, Sur-Seal® Company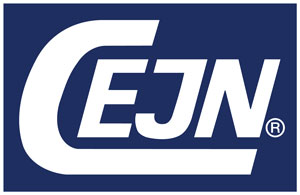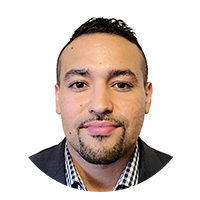 Not All Quick Connect Couplings are Created Equal: Large Diameter Quick Connects Demands
Overview: Quick connect couplings are often required as the technical solution in high-density applications with modular liquid cooling across various industries. Some of these projects require a large diameter coupling which, in turn, create a new set of technical demands. These factors prove that not all quick connect couplings are created equal; the bigger the coupling, the bigger the expectations.  
In this session, we will focus on differing design requirements for large diameter couplings ranging in temperature, higher pressures, flows, and connection force/torque. This webinar will provide a better understanding in choosing and implementing the right quick-connect solution for your utilizing large-diameter tubing, pipes, or hoses for optimal performance. 
Speaker: Michael Gonzalez, Sales Engineer, CDCP, CEJN North America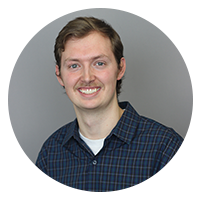 Maximizing Thermal Interface Material Performance in High-Reliability Applications
Overview: In this talk, we'll discuss the thermal management problems faced by high-reliability electronics systems designers. High-performance thermal interface materials ("TIMs") are typically silicone-based. In thermal and vacuum environments, silicone-based materials have the tendency to outgas and break down. This behavior induces thermal performance degradation within the electronic system. Consequently, thermal engineers who focus on space and aerospace applications are often forced to avoid silicone-based TIMs at all costs.
We will present a product line of high-performance thermal interface materials called Thermexit™, which meets outgassing standards required by such harsh environments. Thermexit™ materials utilize a proprietary silicone-free resin system. The unique silicone-free nature, combined with industry-leading thermal performance, establishes Thermexit™ as a cutting-edge thermal solution for high-reliability space and aerospace applications. The presentation will focus on thermal design engineer experiences in selecting Thermexit™ as a suitable solution for their high-reliability applications.
Speaker: Joey Scimeca, Materials Engineer, Thermexit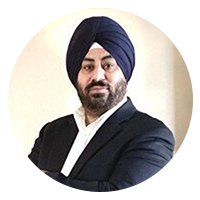 PRODUCT DEMO – 10U Liquid to Air Coolant Distribution Unit (CDU)
Overview: This product demonstration will cover 10U Liquid to Air Coolant Distribution Unit (CDU) solution. 
Speaker: Malkiat Singh, Director of Liquid Systems, Boyd Corporation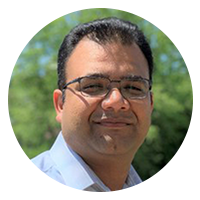 Optimizing Thermal Management in Medical Electronics with Digital Twins
Overview: Hexagon's heritage and expertise is in manufacturing data, with digital touchpoints that converge the physical and digital worlds throughout the entire process: from concept to customer. In this session, we explore how leveraging digital data and advanced analytics can add agility, flexibility, and scalability to your product development process and thus, increase innovation and productivity. Effective design of thermal management solutions in medical electronics is essential for ensuring safety, meeting regulatory requirements, managing costs, and addressing reliability concerns. Challenges include patient or caregiver safety, constraints on ventilation openings, dust & water ingress standards, sterile operating environment, noise considerations, and biocompatibility of materials. Hexagon's Design & Engineering solutions use robust fluid, thermal & thermo-structural simulation algorithms to develop physics based digital twins to help identify thermal solution needs in the early stages of product development and ensure the safety, reliability, and manufacturability of your medical devices. Additionally, the digital twins live through the device life cycle enabling faster response to manufacturing challenges, material supply chain disruptions, adverse event reports, and regulatory uncertainty. 
Speaker: Anup Paul, Business Development Manager, MCS Software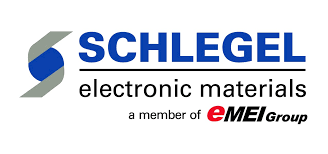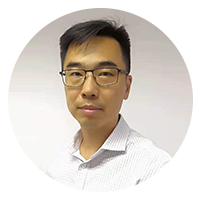 PRODUCT DEMO –
Selection of Thermal Interface Material
Overview: In this webinar, we will introduce various types of thermal interface materials, the pros and cons of different types of TIMs, and the factors to consider when selecting the TIM.  Webinar attendees will have a better understanding and basic knowledge of TIM and its application.  
Speaker: Raymond Hung, Sales Manager, Schlegel Electronics, Ltd.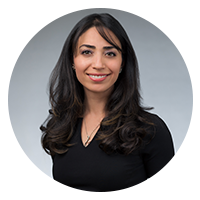 Cut PCB Development Times with Thermally Aware Design and Optimization
Overview: This presentation showcases the innovative capabilities within the Cadence® Celsius™ Thermal Solver for package and PCB designers. The Celsius Thermal Solver enables thermal aware performance optimization in early stages of design. The unique electro thermal co-simulation ability not only reduces design cycles, but also highlights potential reliability and performance thermal risks in package and PCB designs. An example of customer design success in which the Celsius Thermal Solver was used to optimize a PCB design will illustrate the software's ability to perform thermal modeling in the early stages of a design and significantly reduce the development time for ADI power solutions by providing a good understanding of the hardware performance prior to the build and opening new possibilities in PCB development. This talk includes: 
The thermal profile of 10 field-effect transistors (FETs) rated at 48V and 250A accomplished in under 100 seconds soak time 

The investigation of electrical and thermal performance over a set of comparative conditions 
The setup of computational fluid dynamics (CFD) to analyze the impact of airflow on a  PCB thermal profile 

The benefits of enabling thermal analysis early in the design process 
Speakers: Dr. Melika Roshandell, Product Marketing Director, Cadence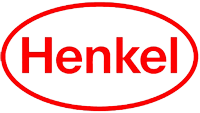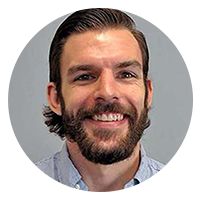 Advanced Thermal Gel Solutions for Data & Telecom Systems
Overview: Learn more about the tough conditions associated with data and telecom applications and why stable, conforming thermal interface materials are a necessity for optimal function.  The webinar will present details about the distinctive performance characteristics of thermal gels and how they compare to alternative approaches.
Speakers: Blake Wageman, Thermal Applications Engineer, Henkel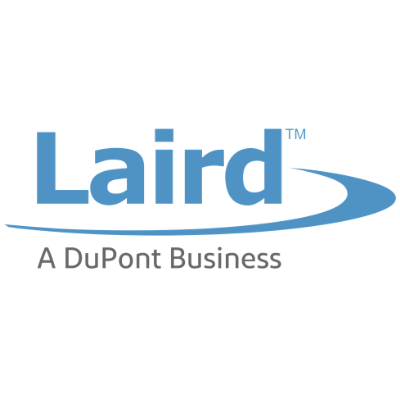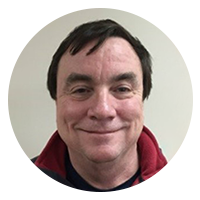 Thermal and EMI Mitigation in Telecom and 5G: Dense Design Challenges
Overview: Laird Staff Scientist Paul Dixon explores myriad challenges facing design engineers seeking to resolve what is sometimes simultaneous heat and EMI issues affecting device performance.
Speakers: Paul Dixon, Staff Scientist, Laird Performance Materials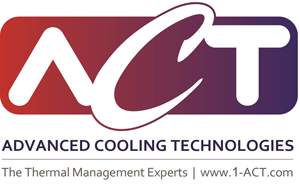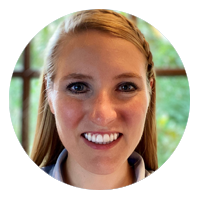 Passive Thermal Control for High Power Components
Overview: Join us as we dive into solving one of the most demanding and continuously evolving challenges in the electronics cooling industry- managing high heat flux and high total power. As power electronics and other devices continue to evolve, they are producing more and more waste heat; compounding the challenge is that the junction to case delta T is increasing, forcing the thermal management system to operate with even lower temperature rise than ever before. Designers are also looking to enhance passive heat transfer to reduce the overall energy consumption of the thermal solution. In this webinar, we will explore several passive options from widely adopted passive two-phase solutions such as heat pipes and vapor chambers, to emerging technologies such as loop thermosyphons. We'll also explore passive thermal storage for pulsed operation applications. Viewers will leave with a strong understanding of practical reasons to use each technology and how to implement them into your thermal designs. 
Speakers: Kimberly Mankosa, Lead Sales Engineer, Advanced Cooling Technologies, Inc.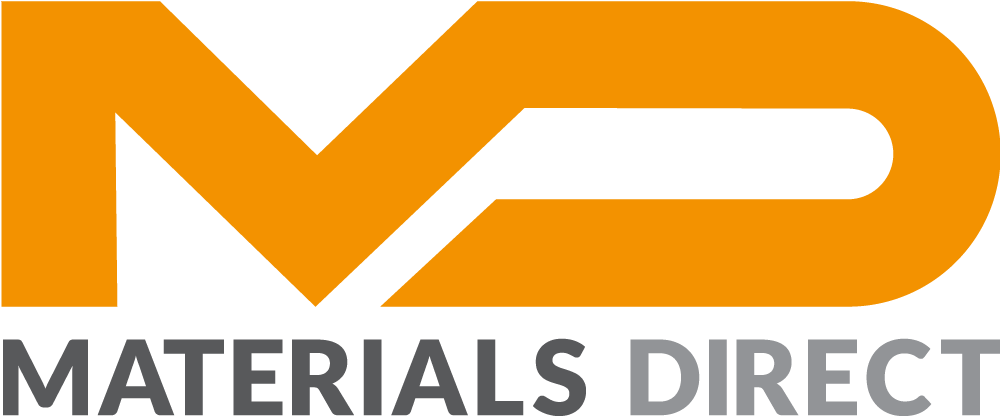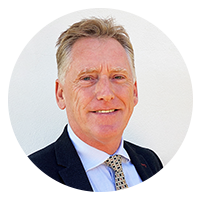 PRODUCT DEMO – Revolutionize The Way You Purchase Pads & Gaskets!
Overview: Never before has it been possible to order complex-shaped custom pads and gaskets online from an instant quote with no tooling charges, no minimum order quantities despatched within 24 hours. 
Speakers: James Stratford, CEO, Universal Science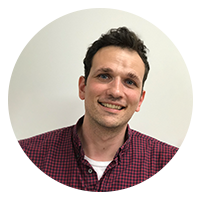 Dispensable Thermal Interface Materials: An Overview
Overview: This webinar will provide an overview of Dispensable gap fillers and what advantages they can provide over other gap filler products.  We will discuss packaging and dispensing options, and factors that impact flow rates.
Speakers: Christian Miraglia, Applications Engineering Manager, Fujipoly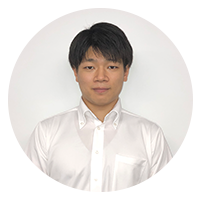 PRODUCT DEMO – New composites material of Silver and Diamond for high-performance device
Overview: Packaging material for a high-performance device like GaN and SiC requires not only high Thermal Conductivity (TC) but also a Co-efficient Thermal Expansion (CTE) close to that of the semiconductor chip and other packaging materials.
We have developed Ag-Diamond composite material.  It has TC of more than 600 W/(m・K), and CTE 9.0 ppm/K (R.T.to 400 deg.C).  It can maintain TC over 600 W/(m・K) after 1000 heat-cycles at -65 to 150 deg.C. and also after thermal stresses at 800 deg.C, which means available for brazing process of ceramic packages at 780 deg.C.  Furthermore, we have confirmed the validity of the Ag-Diamond heat spreader for a GaN device in our simulations.
Speakers: Go Igarashi, Sales Representative, A.L.M.T. Corp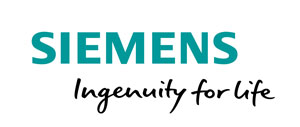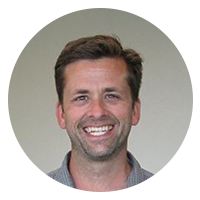 PCB electrothermal modeling accuracy and thermo-mechanical analysis workflow
Overview: In multi-layer complex boards and with increasing power density, there are thermal design accuracy benefits in modeling board copper trace power dissipation accounting for electrical resistance changes with temperature. The first part of the presentation focuses on a new co-simulation method combining 3D electronics cooling analysis with a board-level power integrity EDA simulation software used for DC drop analysis. By connecting thermal and DC voltage drop analysis tasks that are typically separate, closer ECAD – MCAD electrothermal co-design enables better temperature prediction and helps in identifying areas of high current density. This part of the presentation will also briefly review the efficiency of detailed explicit PCB thermal modeling compared to modeling a PCB as a network assembly i.e as a precise thermal conductivity and capacity map of layers and internal structure. 
The second part of the presentation explores how to then leverage thermal analysis results to perform a thermo-mechanical stress analysis task directly within a CAD environment as part of a workflow to realize verified PCB thermal designs faster.
Speakers: John Wilson, Electronics Product Specialist, Siemens Digital Industries Software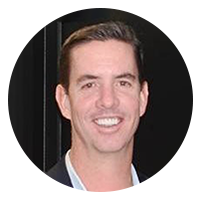 Modernizing Electronics Thermal Simulation
Overview: The use of simulation for electronics cooling has been a mainstream practice since the mid-1990s.  Since then, advancements in compute capacity, user experience and a shift to cloud solutions have revolutionized the industry.  Unfortunately, most tools in this space have the same look, feel, and performance that they did 25 years ago. This presentation will cover the essential elements needed to modernize your simulation practice and unlock the productivity benefits of modern technology.
Speakers: Joe Dorsey, Sales Director, Future Facilities