2015 Sponsors & Presenters
www.aavid.com
Aavid has been successfully delivering engineering excellence since its inception in 1964 when it was founded as Aavid Engineering. For over 50 years, Aavid has been the world leader in thermal management solutions and the partner of choice for electronics companies focused on introducing next generation products to market faster, with greater reliability, and increased functionality.
www.mentor.com
Mentor Graphics® is a leader in electronic design automation software. We enable companies to develop better electronic products faster and more cost-effectively. Our innovative products and solutions help engineers conquer design challenges in the increasingly complex worlds of board and chip design.
www.celsiainc.com
Celsia designs and manufactures heatsinks using liquid two phase cooling devices. The company's executives were among the innovators in mass produced, cost approachable heat pipes and vapor chambers. Through our US headquarters and Taiwan design & production facility, Celsia's goal is to deliver fast, affordable, and reliable thermal solutions for the most demanding applications. We specialize in custom heat sink assemblies using two phase devices for the telecommunication, networking, computer, medical, defense, and auto industries, among others.
www.bergquistcompany.com
Innovation, performance and customer satisfaction are Bergquist's guiding principles. Today, Bergquist supplies the world with some of the best-known brands in the business: Sil-Pad thermally conductive interface materials, Gap Pad electrically insulating and non-insulating gap fillers, Hi-Flow phase change grease replacement materials, Bond-Ply thermally conductive adhesive tapes, and Thermal Clad insulated metal substrates.
phononic.com
Thermal problems can come from anywhere. Thermal solutions come from Phononic.
Whether your challenges are antiquated compressors, massive heat sinks, or noisy, unreliable fans, Phononic can help. Phononic's solid state cooling and heating technology enables us to provide component, module, and system-level solutions never thought possible.
www.graftech.com
GrafTech is committed to redefining limits in temperature, size, performance, thickness and the many other attributes necessary to enable its customers to advance and grow in this ever-changing world. GrafTech's advanced materials and broad-based solutions developed for the many industries it serves — including iron, steel, electronics, energy storage, solar, nuclear, oil & gas, aerospace and many others — position the company and its customers to continue to grow and evolve well into the future.
www.materion.com
Materion is one of the world's premier advanced materials solutions providers. At Materion, we are committed to developing, manufacturing and marketing highly engineered advanced materials for global customers across a wide range of markets, including consumer electronics, defense and science, industrial and aerospace, automotive electronics, telecommunications infrastructure, appliances, medical and energy.
www.wakefield-vette.com
The thermal solutions Wakefield-Vette manufactures comprise a wide array of products, including thermal extrusions, LED heat sinks, heat frames and pipes, fans, heat exchangers, coolant distribution units, liquid cold plates, etc., making Wakefield-Vette unique in its ability to deliver the increasingly complex thermal solutions required to meet the thermal engineering challenges of today's ever-higher electronics packaging densities.
www.dowcorning.com
Established in 1943 specifically to explore and develop the potential of silicones, Dow Corning is a global leader in silicon-based technology and innovation. We are passionate about silicon technology's versatility, its possibilities and its unique potential to help solve some of the most important challenges facing our world.
honeywell.com
Honeywell invents and manufactures technologies to address some of the world's toughest challenges initiated by revolutionary macrotrends in science, technology and society. A Fortune 100 company, we create solutions to improve the quality of life of people around the globe: generating clean, healthy energy – and using it more efficiently. Increasing our safety and security. Enabling people around the world to connect, communicate, and collaborate. And equipping our customers to be even more productive. With more than 127,000 employees worldwide, including more than 22,000 engineers and scientists, we have an unrelenting commitment to quality and delivering results in everything we make and do.
rockwellcollins.com
Rockwell Collins is a pioneer in the design, production and support of innovative solutions for our customers in aerospace and defense. Our expertise in flight-deck avionics, cabin electronics, mission communications, information management and simulation and training is strengthened by our global service and support network spanning 150 countries. Working together, our global team of nearly 20,000 employees shares a vision to create the most trusted source of communication and aviation electronics solutions.

www.controlresources.com
Over 3 decades ago an Electrical Engineer left a secure corporate career to pursue an idea. Building on decades of experience solving acoustical noise control problems, Warren Kundert invented the fan speed controller. Three patents later Control Resources and its SmartFan® technology began earning a reputation for technically innovative and reliable controls. As customers began requesting modifications to the SmartFan designs the company found its niche designing and manufacturing custom fan speed controllers and alarms. Then motor and pump speed controllers.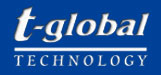 www.tglobalthermal.com
T-Global Thermal Technology is dedicated to the development, manufacture and marketing of high-performance thermal interface materials. We pride ourselves on rapid sampling, flexible production methodologies and world-class technical support to our customers. We have significant experience in the thermal management arena and look forward to working with our customers, wherever they are in the world, and however demanding their needs are. And now, our products have been sold in more than 1,500 global customers.

electronics-cooling.com
Electronics Cooling® magazine has been providing practical education in the field of thermal management of electronics since 1997. We cover the most common thermal management solutions including materials, techniques, components and devices, and their associated thermal properties used in electronics packaging. Electronics Cooling® is published by ITEM Media.

semi-therm.org
The SEMI-THERM Educational Foundation (STEF) is dedicated to worldwide educational opportunities and resources within the electronics thermal engineering community. It is our mission to provide programs for on-going professional development, technical networking, and engagement of academia and industry in pursuit of innovation and excellence. SEMI-THERM will be hosting its 32nd annual conference on thermal design, management and characterization of electronic components and systems on March 14-17, 2016 in San Jose, CA.

thermalnews.com
ThermalNews.com serves technical professionals involved in designing products or managing systems in which temperature is a critical performance factor. Thermal News covers technical and business developments in all aspects of heating and cooling including advanced cooling technologies, temperature sensing and control, heating systems, temperature analysis and instrumentation, thermal materials, as well as research and development efforts.